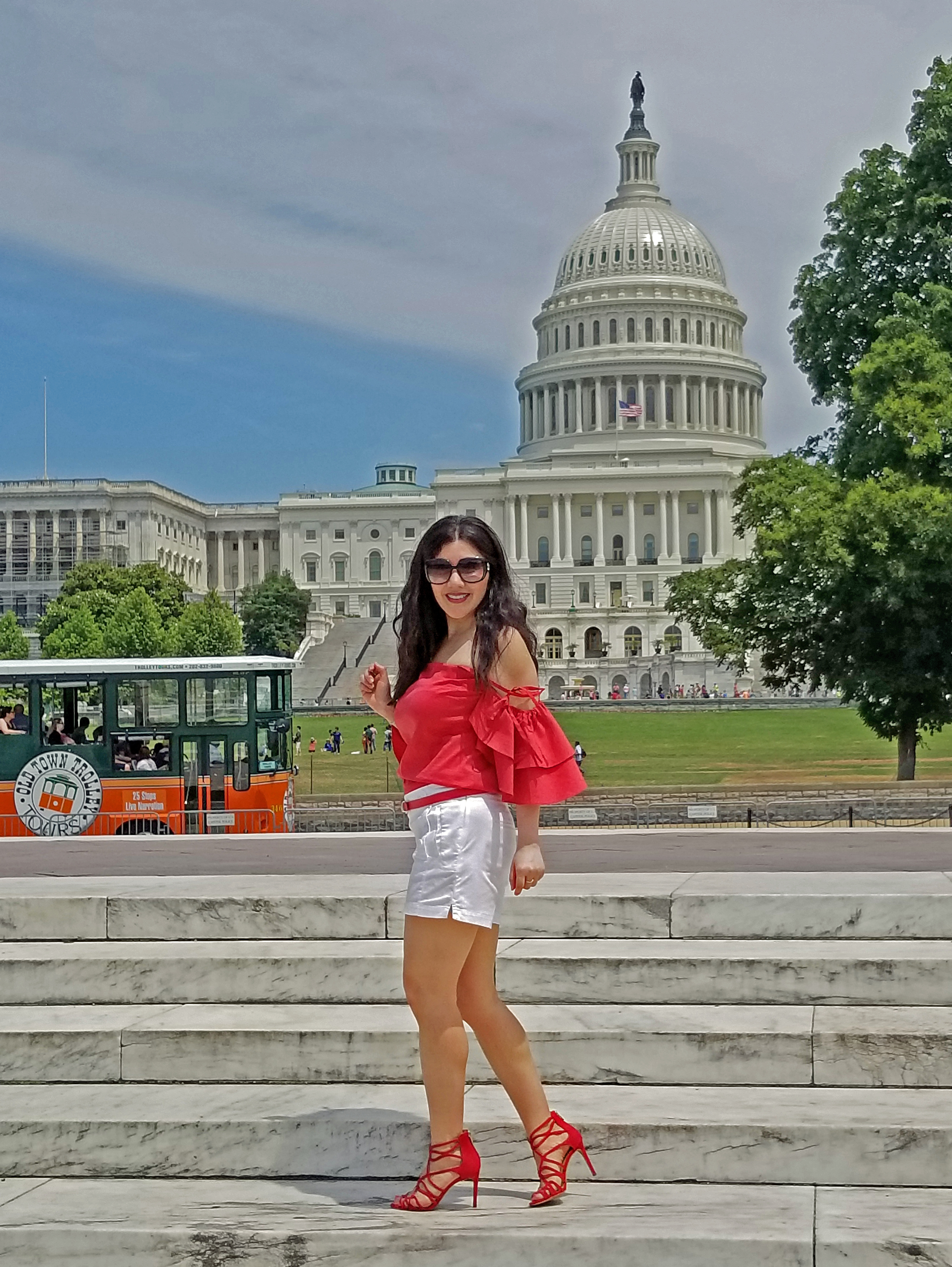 As much as I love kids, there was a time when I never wanted any of my own.  That mindset evolved to if I ever had kids, I only wanted boys.  Then, my brother, Michael, and his wife, Shannon, had my niece, Kristin and that sentiment went out the window. 
Little girls are such wonderful blessings!  With Kristin, she brings a gentleness and caring that balances the rough and tumble nature of her two brothers, Andrew and Joshua.  Growing up with boys can be challenging and the experience is giving her plenty of practice to assert herself when her brothers aggravate her.  😉 
Kristin is the sweetest little girl and so loving!  I only wished we lived closer so that I could spend more time with her (and her brothers).  The last time I was in South Carolina was in May for my Godson, Andrew's, First Holy Communion.  It was during that visit that we started planning for our girls-only (no boys allowed!) adventure to Hersheypark amusement park in Hershey, PA.  Like me, Kristin loves roller coasters, so I was really looking forward to this trip. 
Our girls-only trip happened back in June.  What I love about Hersheypark is that there is a "Preview day."  This allows admission to the park 2.5 hours before closing the day before the actual visit.  It was a perfect situation as it gave me and Kristin a feel for what to expect the next day.   
I shared with Kristin my love of riding in the front car of a roller coaster.  She was a little hesitant in the beginning, but soon saw the fun of riding in the front car.  🙂  We held hands on every roller coaster.  I guess it was my way of keeping her safe and her way of feeling safe.
So, I was completely caught off guard when I reached for Kristin's hand on our umpteenth time on the Superdooper Looper and Kristin did not reach back.  Instead, she looked at me and said, "I don't need your hand anymore, Aunt Lizzy…" 
WHAT?!  Daggers to my heart!!! 
I asked, "What if I need your hand still?!"  She responded, "You'll be ok…this roller coaster is not scary at all…"  My heart sank in that moment when my niece no longer needed me to protect her.      
Kristin's confidence grew the more times we rode the roller coasters.  One of the roller coasters took pictures of the riders.  When we observed where the camera was, we started mugging for it just for fun.  There were shots of Kristin making the peace sign, thumbs up, and even the heart sign.  Seeing these shots after the ride had us in stitches.  🙂  We looked pretty silly!
We ended the night with souvenir shopping.  Kristin is very cunning for a 6-year old.  She said, "Aunt Lizzy, Mommy said I'm not supposed to ask you to buy me anything."  Then quickly added, "but you could offer to buy me this and then it would be ok."  Ha!    
Back at the hotel, Kristin took a dip in the pool before bedtime.  Then, we had a slumber party.  I introduced her to one of my favorite cartoons growing up:  She-Ra Princess of Power.  She loved it!    Afterwards, we danced to her favorite Shopkins songs.  We eventually fell asleep watching music videos.  Here are some pics from our adventure:
To me, these moments with family are what make life so beautiful.  These moments fill your heart with love and create memories that will last a lifetime and beyond.  If you have a little girl (or little boy) in your life, spend as much time with her as possible.  She is little for such a short time and that time goes by fast.  Heart break is the day when she no longer needs to hold your hand, but you can take comfort in knowing, at least I do, her burgeoning independence is based on a strong foundation of faith, love, and family.  🙂    
Have a wonderful week.  🙂
Lizzy's Latest for this week is the Vince Camuto Lorrana dress sandals.  My review of these heels will post on Wednesday of next week.  For now enjoy the pictures!