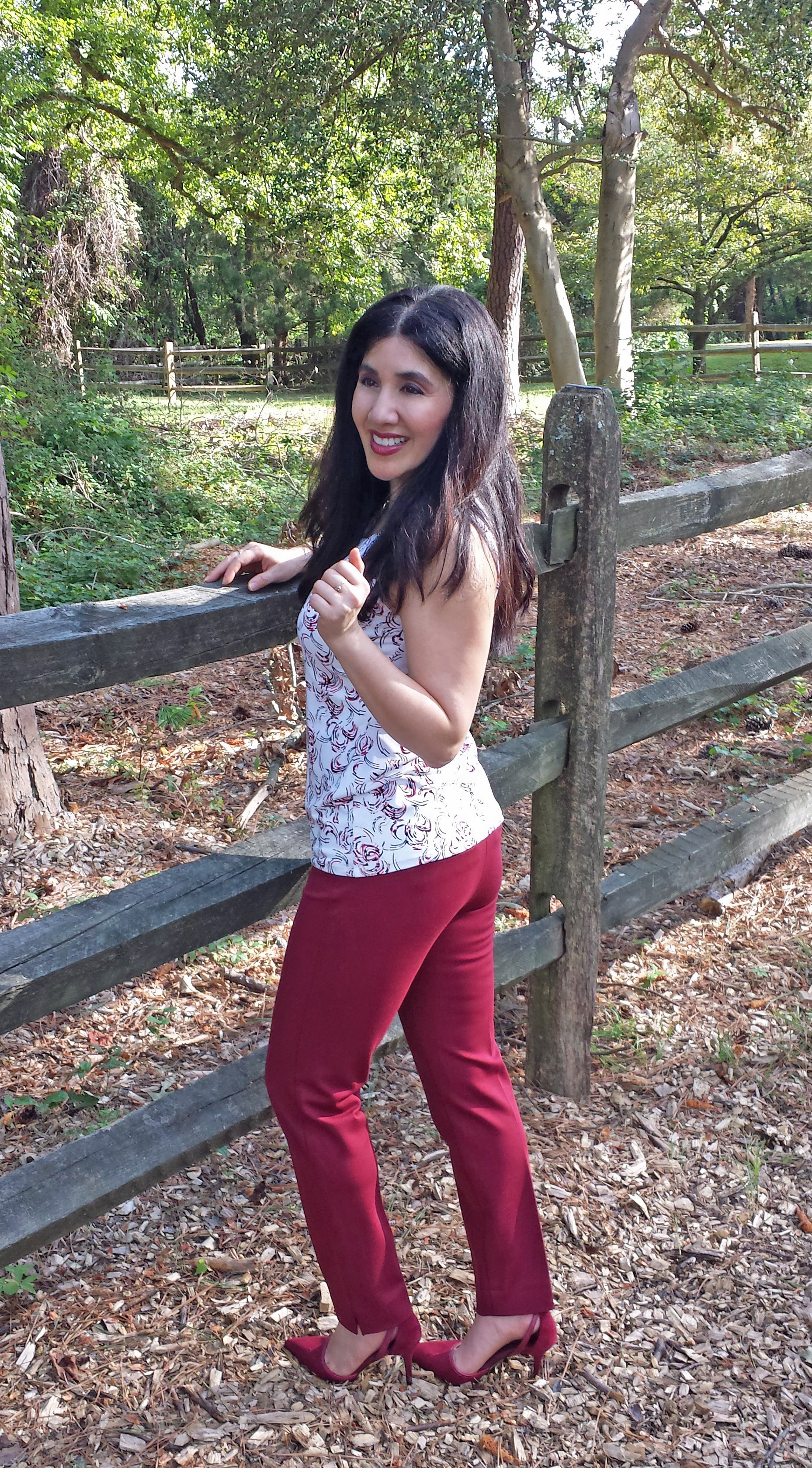 I recently returned from my annual girls trip with my Forever BFF, Tammy.  Adventure led us to New Orleans, LA this year.  It was a great time and I thoroughly enjoyed catching up with Tammy.  I will share the details of this trip in a future blog post, of course.  😉

In the meantime, I am slowly getting back to my routine.  It's been tough because I caught something that wasn't quite the flu nor the cold.  I just had lingering symptoms of a sore throat, stuffy nose, and headache.  However, I think I am finally recovered from whatever this was. 🙂
I am working on the next blog post, but it's not quite ready yet.  As such, I thought I would share another pair of heels from the Lizzy's Latest vault.  🙂  These heels were the second heel/outfit combo we shot in the Richmond, VA area last summer.  The first heel/outfit combo, the White House Black Market Rebel suede moto boots, were featured on the blog this past January.  You can read all about this day here.  🙂 
These pictures were taken at Chickahominy Bluff.  On June 26, 1862, thousands of Confederates assembled here at the start of the Civil War's Seven Days battles under the command of General Robert E. Lee.  It was also here the Confederate army built earthworks that helped defend Richmond, the Confederate capital; some of which still exist today. 
However, when we got there, we were disappointed to see only a small area of land marking the surviving earthworks.  I guess after being spoiled by sites like Petersburg, Antietam, and Gettysburg, we had expected more.  Despite, we made the best of the situation and got to work taking pictures of these beautiful heels. 
The color is what caught my eye.  The burgundy hue is so rich and so perfect for Fall.  I also love the exotic-print embossed trim lining the shoe. 
The stiletto heel is approximately 3.25 inches making them very easy to walk in.  The memory foam footbed keeps the heels comfortable for all day wear.  I paired the heels with similar colored ponte pants and a print top.  This look is perfect for the office.  🙂
Unfortunately, these pumps are no longer available.  However, an internet search for "White House Black Market Ruby Suede Pumps" will bring up results from sites like Ebay. 
These heels would also look great with skirts if you want to show some leg.  😉
Style with a smile!