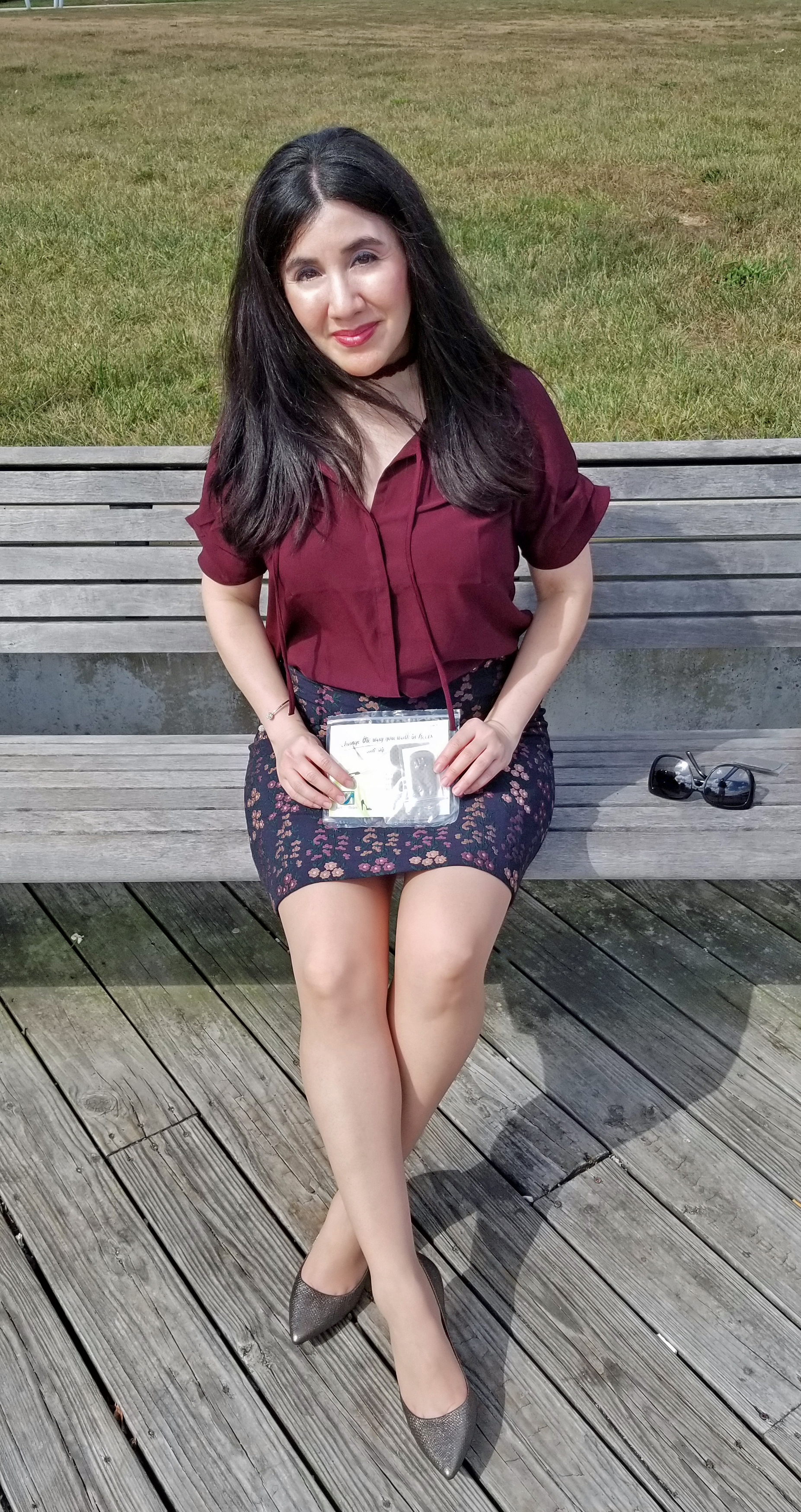 I've always adored traditional pumps.  I find them beautifully timeless and fiercely feminine.  Over the years, I have tried to wear them, but my narrow heels would always slip out of the heels causing me great frustration and embarrassment.  Eventually, I discovered heel inserts and thought they would be the solution to my narrow heels.  The drug store brands did solve the heel issue, but their bulk made the toe box extremely tight and painful.  For a while, I endured the pain for fashion's sake, but the nightly toe cramps finally convinced me that traditional pumps were simply not compatible with my narrow heels.  Sigh…
I accepted that I probably would never be able to wear traditional pumps again (aside from a designer customizing a pair for me…I know, wishful thinking!).  Then, out of the blue, I got an email from a company called, torturedSoles interested in a collaboration with Lizzy's Latest. 
torturedSoles is a 100% women owned company that specializes in anti-slip heel pads.  On their website, the company claims their patent pending technology will keep the pad in place without damaging your shoes and preventing your back heel from sliding.  The adhesive is also gentle enough to use on pantyhose/nylons.  The company name intrigued me and their claims made me feel cautiously optimistic that perhaps, traditional pumps were within my reach.  I enthusiastically agreed to the collaboration and of course, I binge shopped traditional pumps purchasing four pairs in one sitting. 😉
The torturedSoles package arrived a couple days later.  I was so excited to receive it!  🙂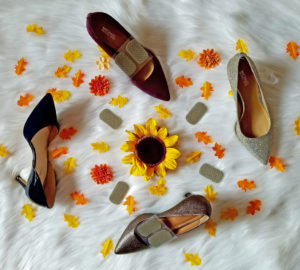 Upon opening the package, I found 2 plastic Zip Lock type bags containing the anti-slip pads along with directions on how to use them.  The Oval Polka Dot Anti-Slip Pads come in an 8 or 12 pack.  I received two 8-packs plus an additional mini-pack of 4 pads for a total of 20 anti-slip pads.  I could not wait to test these!
It was a sunny Indian summer afternoon for this photo shoot.  We stayed local and found a nice spot near a lake.  I wanted to test the anti-slip pads on bare feet and also on nylons.  One of the most important direction is to apply the pads to clean/dry skin.  The pads will not be as effective if you have any lotions, moisturizers, and the like present on your skin.  Aside from that, the directions are very easy to follow.  All you have to do is mark the edge of your shoe with your finger and apply the pad below your finger.  I initially had trouble removing the pad from the lining with one hand because my other hand was marking the spot.  However, I chalk that up to the learning curve.  😉  Eventually, I just knew where to place the anti-slip pads.  🙂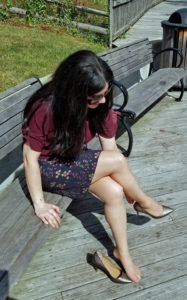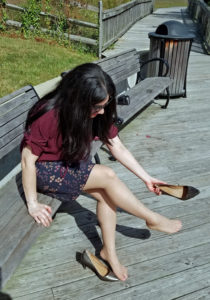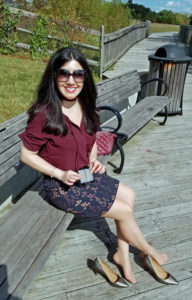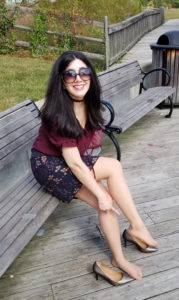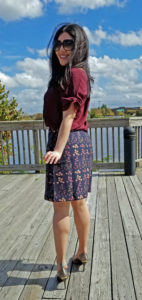 I got up carefully and then began walking half expecting my heels to pop out of the pumps.  To my surprise, that did not happen!  So, I walked more dramatically.  Still, my feet remained in the shoes.  I gained confidence with every stride!  I even darted up and down steps and jumped off the steps just to test them more.  To my delight, my heels did not slip.  The pumps also remained comfortable because the pads are thin and do not add bulk.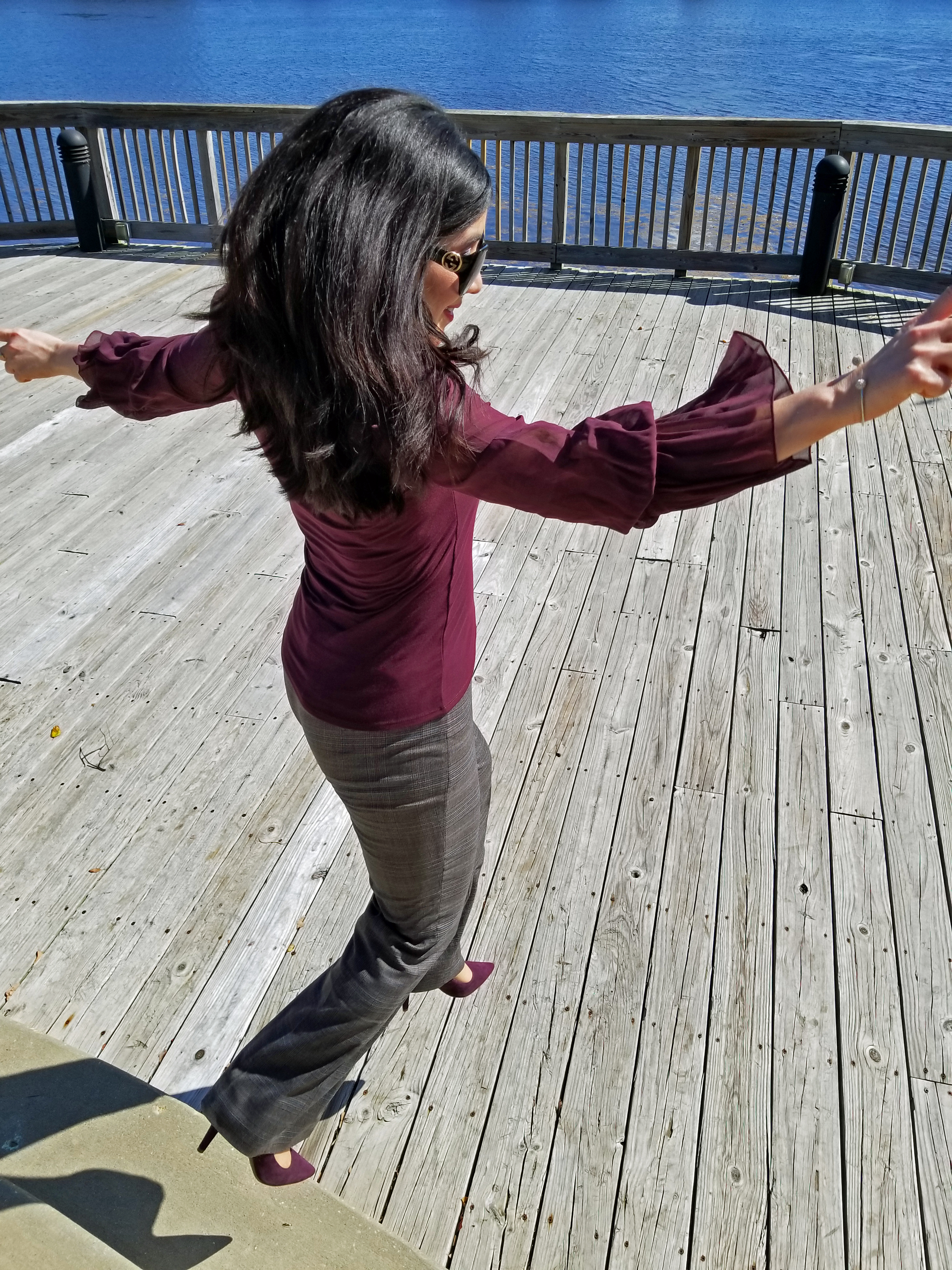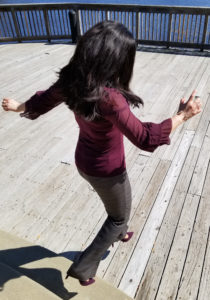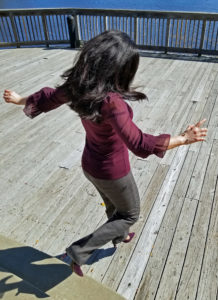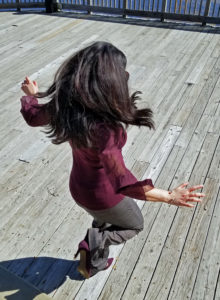 I tried the anti-slip pads with nylons as well.  In my opinion, they work even better with pantyhose.  The nylons create a smooth base to attach the pads to and the result is fashion perfection.  🙂  Who knew wearing pumps could feel like walking on air?  And removing them was a cinch without any damage to the nylons.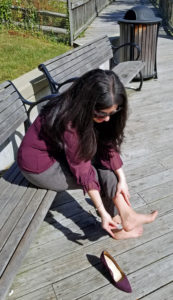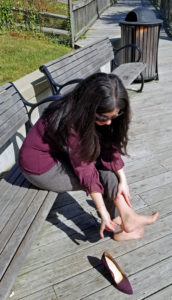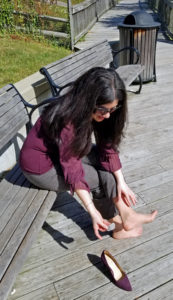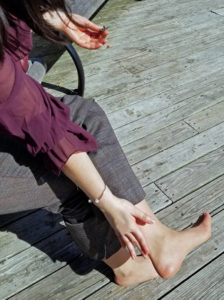 The verdict?  torturedSoles anti-slip pads work!  torturedSoles really, really work!  I was amazed at the simplicity of the solution to my heel problems.  Never in my wildest dreams did I ever think I would be able to wear traditional pumps.  Now, with torturedSoles, I shop for traditional pumps with confidence!  🙂  I cannot imagine my world without this product!
Lizzy's Latest highly recommends torturedSoles!  Especially, for anyone who is tired of experiencing irritation, pain, and heel discomfort.  I used them on traditional pumps, but the anti-slip pads work with all kinds of shoes!  There are three styles to choose from on their website and if you subscribe on the website, torturedSoles is offering everything from discounts up to 60% on orders, free shipping, and free products!  It's a win/win offer you can't refuse!  Try them out and see why I love them so much!  🙂
Style with a Smile!  🙂    
PS:  Since this is a shoe blog, my heels are courtesy of Michael Kors (wine heels) and Calvin Klein (gold heels).