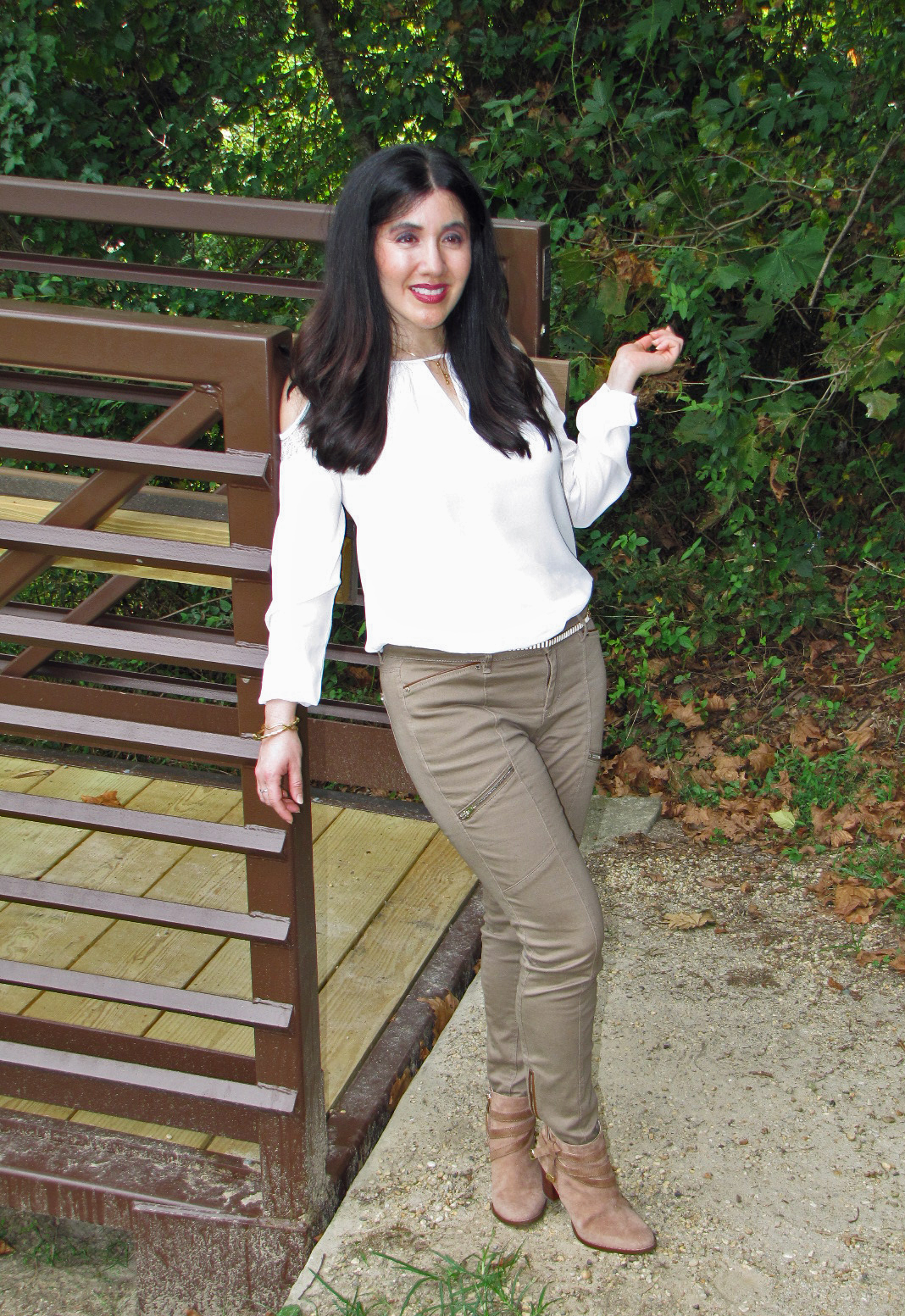 The weekend we took these pictures, we had no particular destination in mind.  Surrendering to wanderlust, we headed to Richmond, our default destination for adventure.  Eventually, we settled on the Lewis Ginter Botanical Garden named after one of Richmond's beloved citizens. 
We arrived early and were surprised to see the parking lot filled to capacity!  "Don't worry, we'll find a parking spot" I assured Dad.  We did find one after about 15 minutes of driving in circles.  Signs in the parking lot indicated an education symposium being held that day.  Dad, who loathes crowds, was losing his enthusiasm about taking pics here.  I remained positive, but as we walked towards the entrance, visitors were everywhere.  I soon realized it would be difficult to take pictures in this crowd. 
We headed back to the car without a second option.  I went on the internet researching locations while Dad studied a map of Richmond's historic sites and interests.  It was still early in the day when we decided to head to Meadow Farm Museum at Crump Park in Glen Allen, VA. 
Unfortunately, we could not get away from the crowds!  It happened to be Glen Allen Day on that third Saturday in September.  Many of the events including a 5K commenced at Crump Park.  We were now 0 and 2 for photo shoot locations. 
When we finally escaped the chaos, Dad found a Hardees and pulled in to grab a burger.  We had no lead on a third location.  I was searching battlefields in the area and came across an obscure battlefield that had potential:  Beaver Dam Creek Battlefield. 
It was here that the Confederate and Union armies collided on June 26, 1862.  Part of the Seven Days Battles, Beaver Dam Creek was the first engagement of Confederate General Robert E. Lee's counter offensive against the Union's Army of the Potomac.  However, lack of coordination led to poor execution which resulted in a tactical victory for the Union. 
The battlefield is quiet and peaceful now.  Beginning on the Confederate side, we took the bridge across the creek and followed the trail to the Union side.  After several hours of delay we were finally beginning the photo shoot. 
It was a humid day and the mosquitoes were out in force. We had forgotten our bug spray, but persevered.  I was ok aside from a bite on my arm, but Dad, who was wearing shorts and short sleeves, was being eaten alive.  As such, we had to pause the photo shoot and find bug spray.  We left the site and drove to a nearby Target.  Dad purchased bug spray and a pair of sweats he put on over his shorts.  He looked pretty funny in that attire.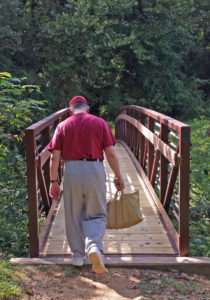 I told Dad he would have looked more stylish had he rolled up one leg.  Dad, unamused and fatigued, said that would have defeated the purpose of the sweats.  Ha!  😉 
We didn't have much time left considering we had to take pictures for another heel/outfit combo.  When we returned, it was already mid-afternoon and I had been wearing these boots since early morning.  They remained quite comfortable after all the running around we did.  The chunky heel is approximately 3 inches high making it very easy to wear.  The neutral color is perfect.  I also adore the straps that wrap around the ankle and end in a cute knot with goldtone hardware.  It's these little details that caught my eye and amp up the style of a classic ankle boot.
Unfortunately, I purchased these in the summertime and they are now sold out.  Here's a similar pair and if you dig the neutral color, here's another pair to consider.  These boots can be worn with a lot of different outfits.  I paired them with a cute cold shoulder top and skimmers for this photo shoot because I wanted the look to be chic yet ethereal.  With the beautiful background, Dad captured what was in my head perfectly, especially the shots in the woods.  The boots would also look great with a bohemian skirt on date night or jeans for a more casual feel. 
These boots are fun to wear and practical to boot (no pun intended!). 
Style with a smile!