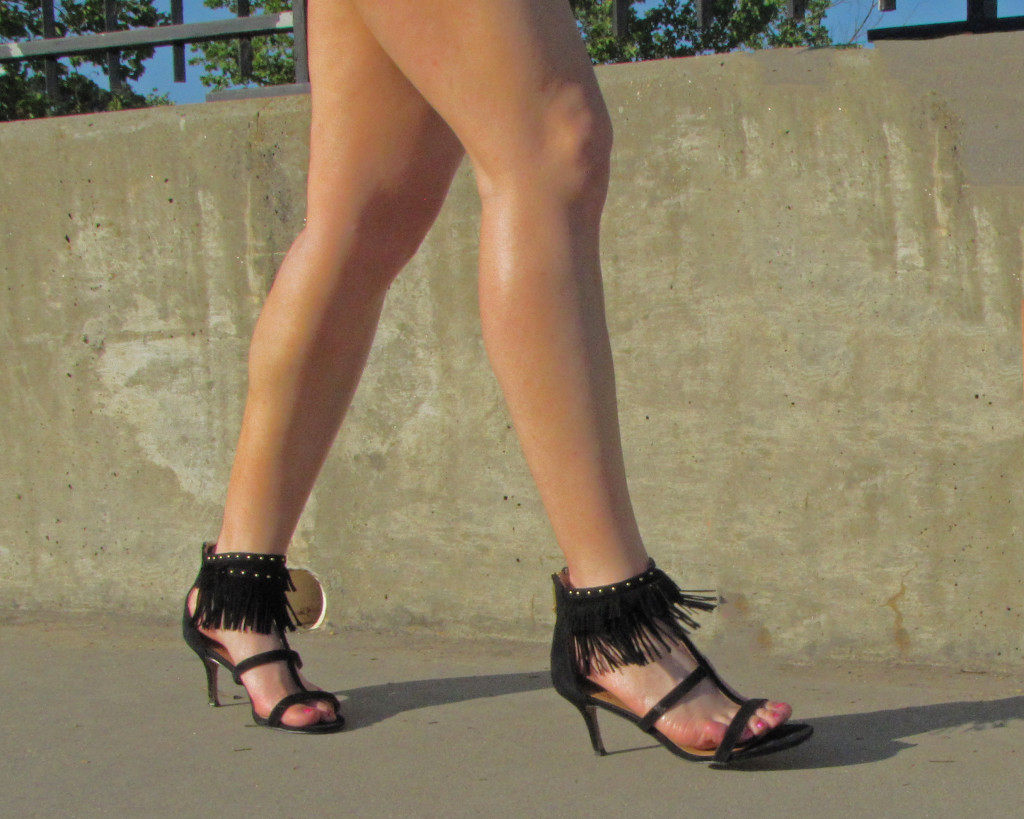 My summer fling with fringe started when I noticed the Report Signature – Noemie T-Strap sandals.  I adore the delicate fringe encircling the ankle.  It gives these sandals a distinctive flair that declares fun, fun, fun!
It is a round toe with a back zip closure.  The t-strap sandals are quite comfortable at approximately 2.75 inches.  I almost wish they were at least 3 inches because I am vertically challenged, but that's a minor detail.     
These have a kid suede upper and a man-made sole.  Besides black, they also come in a pretty Taupe Snake color.   
The heels are still available at Macy's and they are on sale right now.   
The top is also available at Macy's and is on sale right now.  
I definitely recommend these sandals especially if you're in a flirty mood.  Every time I wear these heels, I catch myself walking dramatically in an effort to make the fringe swish with every step.  And you don't have to walk dramatically to get the swishy effect. I just act dramatic sometimes!  😉
Style with a smile!