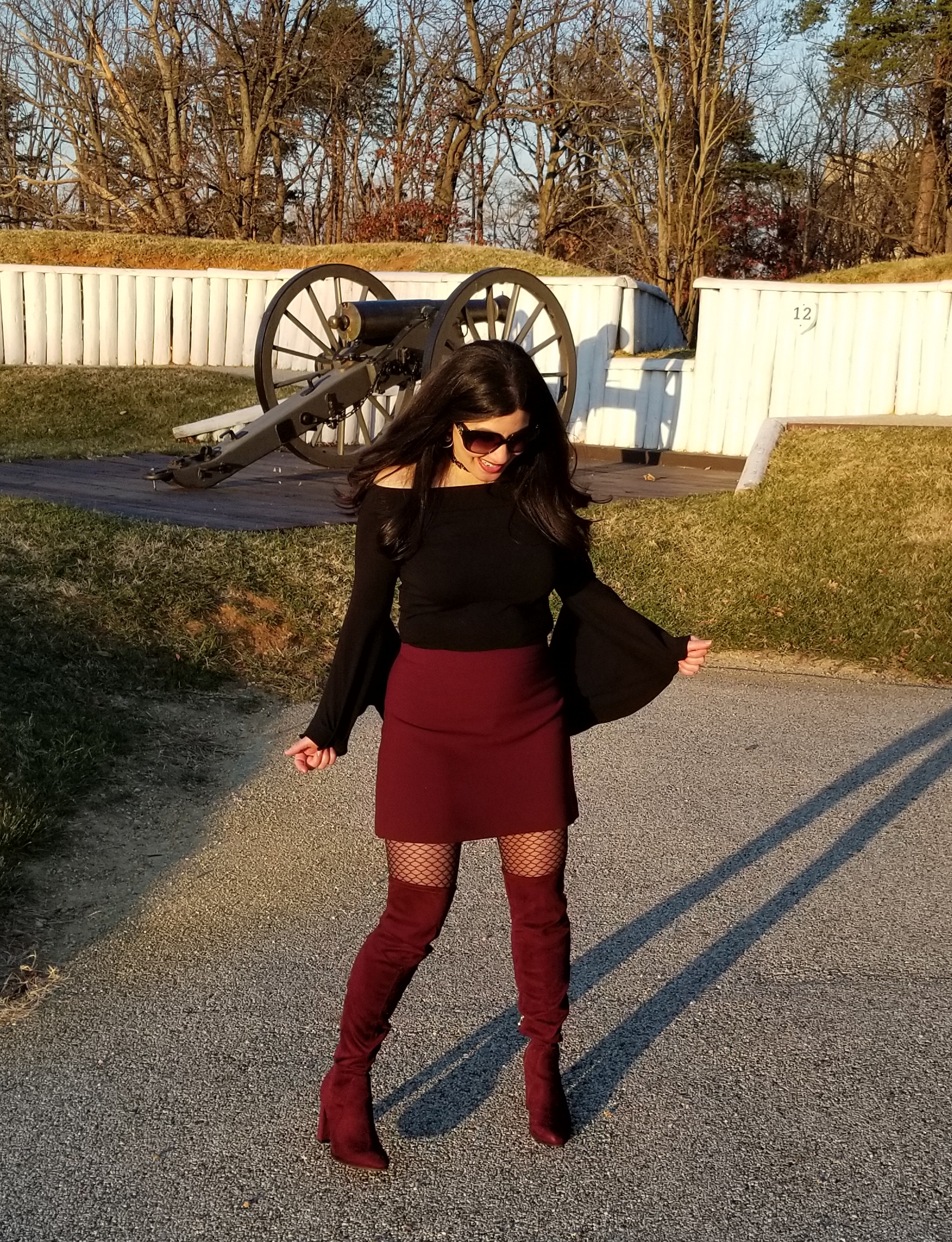 This Christmas was especially meaningful to me.  I was enjoying the company of family and creating precious memories, but also grieving my dear friend and Manager, Anna, who was tragically killed in a tour bus crash in Mexico days before Christmas along with her 11-year old son, Daniel, and her recently widowed mother.  Anna's husband, Moises, and 15-year old son, David, survived, thankfully.
From a casual observer Anna was demure, but friendly.  However, to those in her inner circle, she was anything but demure!  Anna had a tendency towards vulgarity, but her profanity-laced vocabulary was always more comical than obscene.  I'm certain there could have been a drinking game for every time she said the word "f*ck."  😉
Despite her vulgarity, Anna had an innocence about her that made her genuine and at times, gullible.  Up until recently, she was convinced Jimmy Buffett and Warren Buffett were related because her older sister told her so!
Anna and I were so close, we even scheduled our bathroom breaks together.  It was our time to get away and let our inner school girl come out as we gossiped and laughed at even the most mundane things.  I still laugh thinking about all the times Anna would give me a worried look and say, "I think I have to poo…"  So, that was my cue to find a more distant stall.  😉
Her openness was hilarious.  Anna was prone to burping and did so unabashedly to those closest to her.  She was so comfortable around us, sometimes she would fart!  One time she did so as someone walked by and when she realized this, her pretty green eyes got wide-eyed as she put her hands to her mouth and squealed, "Do you think they heard?"  We would laugh and reassure her no one heard, though we couldn't be too sure ourselves!
What was certain were the practical jokesters that Anna brought out in all of us because of her sunny disposition.  She loved to laugh and her laugh was loud and distinct!  And if something was funny enough, those laughs would evolve into snorts.  There was never anything Anna deemed too inappropriate or too politically incorrect.  One time during our airline days, we came back from lunch to discover scrolling across Anna's screen saver in big letters:
"I HAVE A FLATULENCE PROBLEM."
We erupted in laughter and all Anna could snort out was, "Do you think anyone saw this?!"  Probably…From that point on, she locked her computer.  😉
Anna was always on the go.  She loved shopping especially since her dramatic weight loss.  In late 2015, she lamented about how much weight she had gained and how unhappy she was about it.  A friend told her about the Ideal Protein diet and she told me this was her last best hope.  She started the diet in January of 2016.  She was 200 lbs.  This surprised me because she didn't look it at all!  The diet was intense, but it worked because Anna lost about 65 lbs!
By 2017, Anna had updated her wardrobe to form fitting dresses, mini-skirts and ponte pants.  One day, she asked me if her pants were too tight because Moises was concerned about her showing "too much."  I reassured her she looked fabulous and that delighted her!  She was so excited about her new body!  During one of our afternoon walks, Anna was wearing a gorgeous dress with tall boots.  I loved her look so much, I convinced her to post it on Instagram.  After our impromptu photoshoot, Anna selected a pic and I helped her with the post details and hashtags.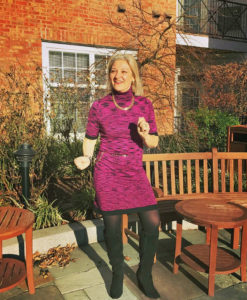 She was so excited to see so many "likes."  It even prompted her husband to write:
"Stunning beauty!  And I am talking about the model not the boots.  Would you go out on a date with me?  I am a refined, bespoken, and well established gentleman.  I can fly to your hometown in my executive jet.  We can discuss logistics if you friend me on FB.  Looking forward…"    
That was Anna and Moises' relationship.  They met on a blind date (Anna liked it to be known that Moises was late to that date!).  When Moises finally arrived, they talked for hours that first night and afterwards she knew she had met her husband.  Moises also knew he would marry Anna.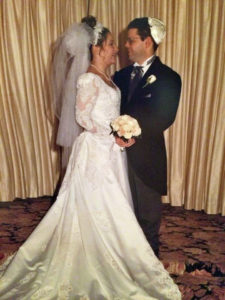 Anna and Moises were like Lucy and Ricky.  Anna the mischievous one and Moises the serious one.  Though no matter what situation they found themselves in, their love for each other remained passionate.  They loved to go on dates and their dates were always like first dates.  Anna's eyes would light up at the mention of her beloved Moises.  And Anna being Anna had to share some of the more intimate details of date nights.  Her eyes would gloss over and she'd stick her tongue out and pant like a dog as she reminisced about her night out with her husband.  A love like theirs was so rare.  A love like theirs was one for the ages.      
 Anna loved being a wife just as much as she loved being a mother.  Her two boys, David and Daniel, were everything to her.  She lived for them.  Anna loved sharing stories about them and she had lots to talk about because they enjoyed spending time with each other.  Almost every weekend, they did something as a family.  In hindsight, they probably did more together than some families do in a lifetime.      
I still can't believe Anna is gone.  It just doesn't seem right.  Anna was like a big sister to me and I would always go to her for help and advice.  One time when I had a flat tire at work, Anna stayed with me until help arrived.  Another time when I briefly mentioned meeting a guy who worked in Georgetown, Anna found the place he worked at and went in for reconnaissance unbeknownst to me!  When she told me about it the following Monday, I was shocked and embarrassed!  Why?!  I remember asking.  Anna assured me he had no idea who she was and she did it because she was looking out for me.  🙂
In the irony of life, Anna was going to be featured on my blog for her weight loss and the discipline she maintained to keep it off.  Never in my wildest dreams would I have ever imagined having to write a post like this for her.  Anna's untimely death really puts life into perspective.  I used to think things like: "Ugh…it's only Monday…"  Now, I let that feeling go and thank God for every day I am blessed to live given the fact that Anna only had a Tuesday morning.
Although, Anna has "slipped the surly bonds of earth to touch the face of God," she would not want her loved ones to dwell on her death.  She celebrated life with passion and we must try and do the same in her honor.  Fortunately, we have Anna's love and memories to sustain us for a lifetime. 
A Go Fund Me page has been set up to provide support to David, Anna's surviving son.  If you're interested in donating, click here. 
There is also another post I wrote in 2015 about David's Bar Mitvah.  Click here to read it.    
I wish all of you a happy, healthy, safe, and prosperous 2018!  Live life and never take a moment for granted!
Have a wonderful week.  🙂
Lizzy's Latest for this week is the Marc Fisher Nella over-the-knee boots.  My review of these boots will post on Wednesday of next week.  For now, enjoy the pictures.