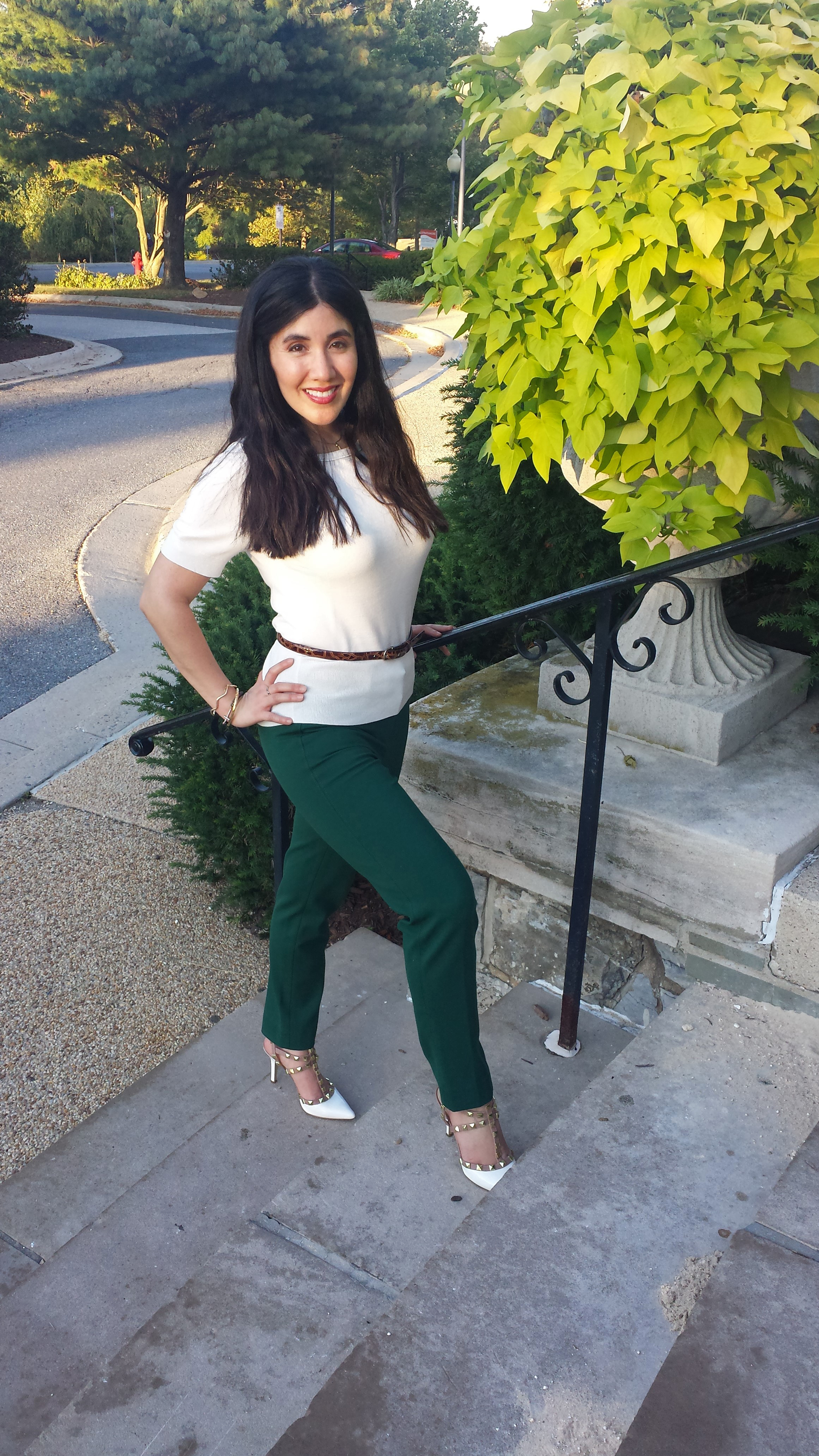 I am a practicing Roman Catholic.  So, imagine my curiosity and interest when my good friend from work, Anna, invited me and my dad to her son, David's, Bar Mitvah at the Magen David Sephardic Congregation located in Rockville, Maryland. 
I've never been inside a synagogue before, but as a little girl growing up, I was very familiar with stories like Jesus being found in the temple after being lost for 3 days (Luke 2:46).  So, I was looking forward to going inside and seeing what Jesus may have experienced in His lifetime.     
Inside, Anna drew my attention to the doors.  Men entered via the main double doors while women entered through two side doors.  The formality surprised me, but only because it was new to me.  So, my dad and I parted ways.  He walked in with the men and I followed Anna through the left side door with the other women. 
Another custom unbeknownst to me was that men and women did not sit together.  Men sat in the main area of the temple, while women sat behind the men.  Taking my seat next to Anna, I appreciated the beauty of the synagogue.  Windows in the shape of candles and beautiful chandeliers hanging in front of a room called The Arc where the Torah scrolls are protected.    
The ceremony began around 830AM.  A cantor began singing songs a cappella and chanting prayers in Hebrew.  I understood nothing, but the melody was pretty.  This went on for over two hours!  In that time, I observed men coming in randomly, shaking hands with other men, finding their seats, putting on a tallit, and joining in on the prayers/chanting.  Some stayed, some left.  It seemed pretty casual for what I thought was a formal/private affair.    
I have to admit, I began to get antsy after 2 hours of the same kind of melodic singing/chanting.  Around 11AM, my monotony was broken when The Arc doors opened and the Torah was ceremoniously extracted and paraded through the congregation!  Then, David came up and read/chanted different sections of the scrolls thus completing his transition from boy to man.  After all was completed, about an hour later, we got to throw candy at David!  That was fun though the rabbi got hit on the cheek by accident and my dad got hit on his head by some enthusiastic women!    
David gave a wonderful speech about family, gratitude, and honor that brought Anna to tears.  There was even a bread and wine (aka grape juice) blessing before the luncheon akin to Christian traditions, at least to me.  I leaned over to Anna and whispered, "it's like the Last Supper" and she laughed.  After the blessing, I said Amen and Mazel Tov!
Have a wonderful week!  🙂
Lizzy's Latest for this week is the BCBGeneration Darron Two-Tone Patent Pump.  I will give my review of these pumps on Wednesday.  For now, enjoy the pictures!  🙂