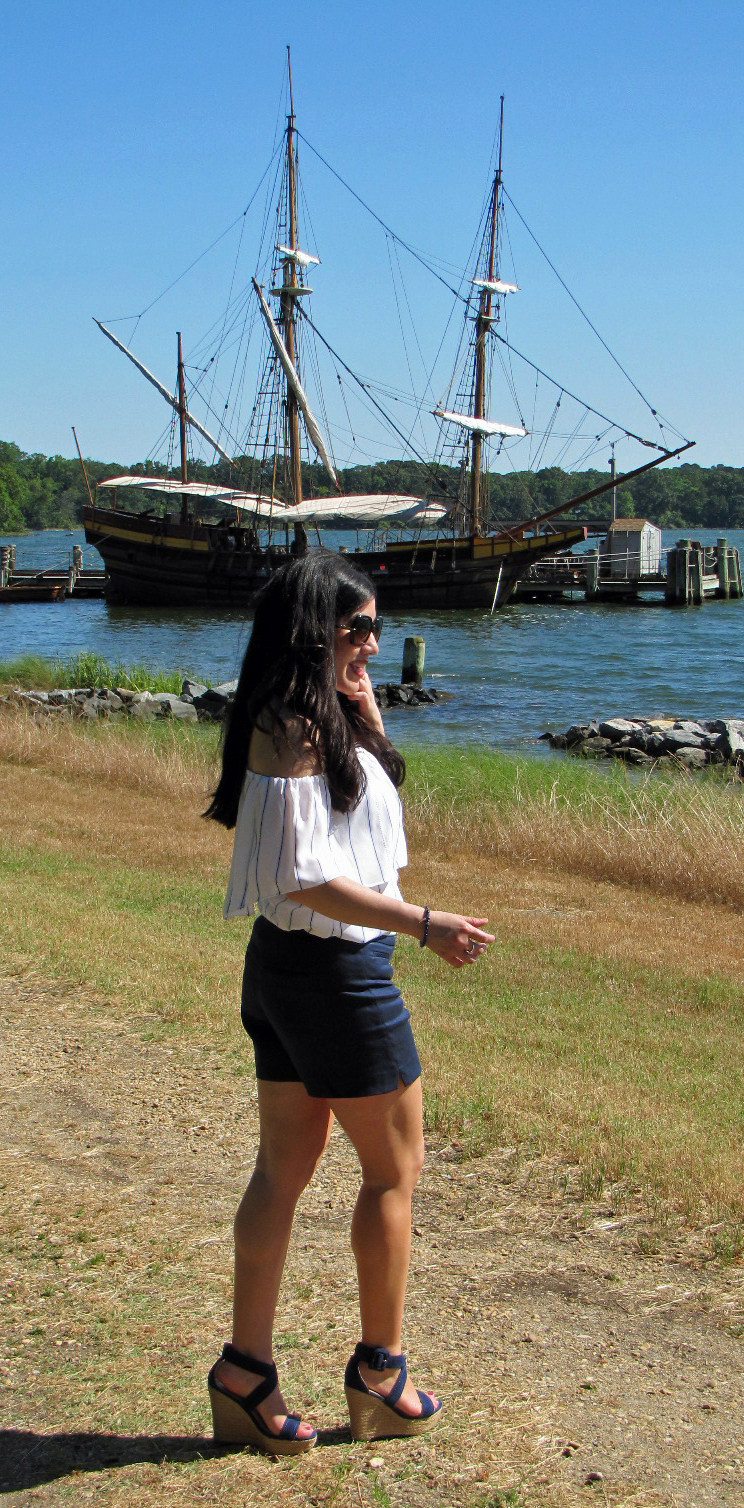 My Forever BFF, Tammy, can be quite humorous.  From the moment I picked her up at the airport, we were in stitches.  She was telling me about her flight and her long delay at the Houston, TX airport.  There, she was speaking with an individual to pass time.  This guy asked her where she was headed and she said with cautious confidence, "Charlotte, South Carolina!"  However, from the look on the man's face, she knew she said something incorrect.  So, she reacted with, "I think."  The guy snickered and Tammy added, "North Carolina?  South Carolina?  I don't know!  I just know it's one of the Carolinas!" 🙂
Then, she turned to me and with her serious face asked, "What state are we in?"   I laughed, responding with, "Where do you think we are?"  😉  Tammy quickly exclaimed, "Well, I know we're not in Georgia!"  🙂
I put her mind to rest and told her she flew into Charlotte, North Carolina.   The confusion occurred because we stopped by my brother's place and he lives in South Carolina, only 15 minutes from the Charlotte airport.  So, the Carolinas merged in Tammy's mind and it's completely justified considering this was her first time on the East Coast.  🙂
We left my brother's around 9PM and had a nice conversation during our 4-hour drive to Savannah.  When we got to US 17, it was a dark and lonely road in the middle of the woods.  I caught sight of a deer and screamed, "DEER!"  Tammy looked up, but missed it.  She wanted to see more because deer in the road is not a common occurrence in San Diego.  I wanted to see no deer given some of the close calls I've had with them!  Yet, we saw another one and Tammy got all excited with eyes on the deer as we passed it.  I guess I was like that too when I first moved to the East Coast.  🙂  It was funny watching Tammy's reaction.        
We arrived at the Zeigler House Inn, a historic hotel a little after 1AM.  Aside from searching for parking, our only other obstacle occurred when we were trying to open the door and our key got stuck.  After some finagling, we freed the key and finally entered our beautiful room.  Tammy, still on West Coast time, busied herself taking pics of the room and texting her family.  I, very much on East Coast time, was exhausted and got ready for bed.  I probably fell asleep close to 5AM! 
We had to be up early too because we had an 11AM tour of Savannah.  Getting to that tour was an adventure all on its own!   
Find out what happens as the adventure continues in my next blog post.  🙂   
Have a wonderful week.  🙂
Lizzy's Latest for this week is the Marc Fisher Haely Platform Wedge sandals.  I will give my review of these sandals on Wednesday.  For now enjoy the pictures!  🙂