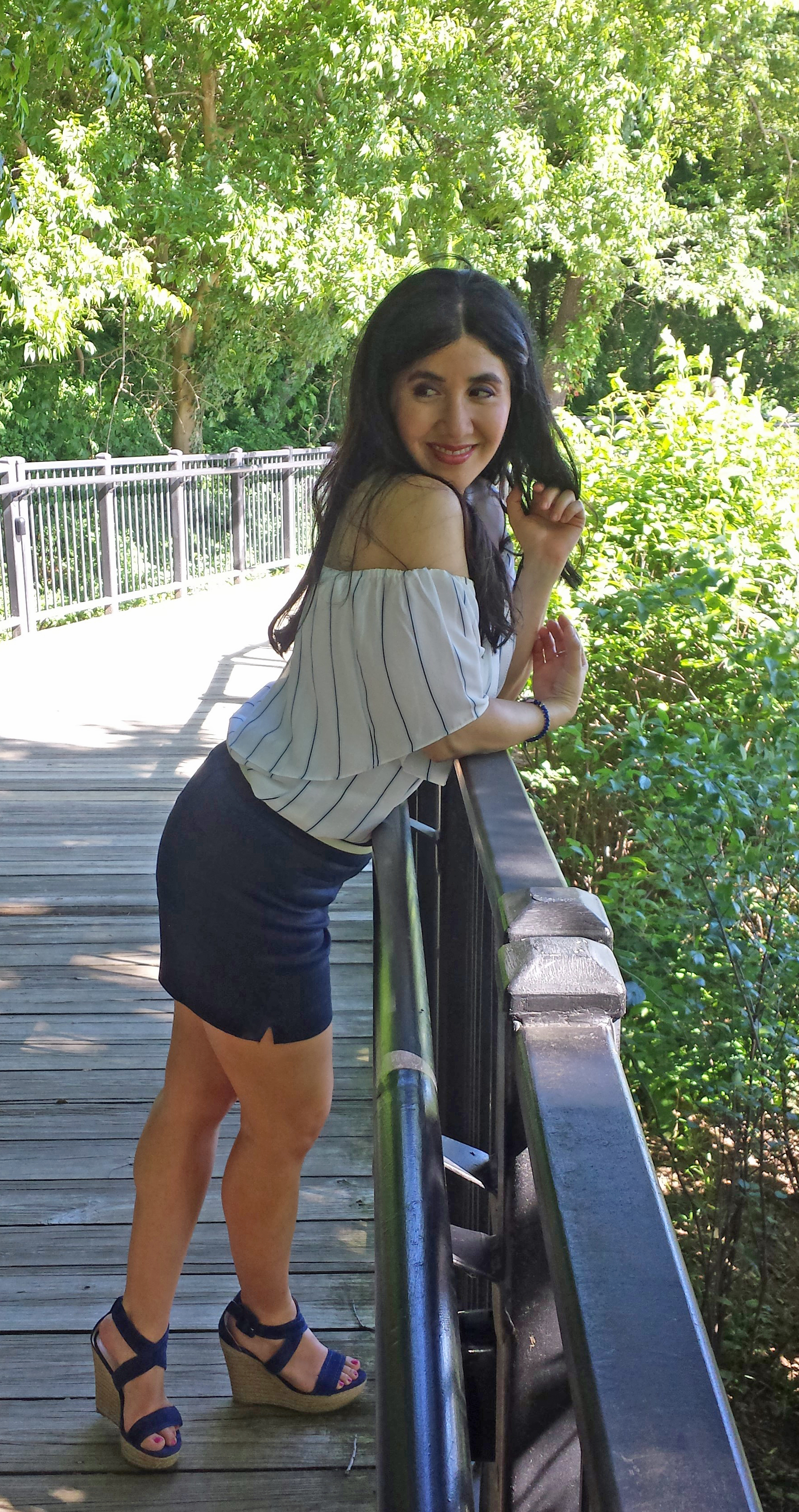 Now that I have a deep appreciation for history, I feel so fortunate to be surrounded by it.  Historic St. Mary's City in St. Mary's County, Maryland was the site for this latest photo shoot. 
The Province of Maryland was founded for the sake of religious refuge for England's persecuted Roman Catholic minority.  Religious disagreements in 17th century England persisted between the Puritans and the Roman Catholics.  Anti-Catholic sentiment was high and some looked to the New World as a possible escape from religious intolerance. 
Roman Catholic, George Calvert, 1st Baron Baltimore (aka Lord Baltimore), was one politician who petitioned for a charter in the New World.  His goal was to have a place where English Catholics could worship freely among other religions.  Unfortunately, he died just weeks before the charter for Maryland was approved by England's King Charles I in 1632.  Calvert's son, Cecil Calvert, 2nd Baron Baltimore (aka the new Lord Baltimore), assumed the responsibilities of his father's legacy and with two ships, the Ark and the Dove, managed the expedition to the Province of Maryland.
Lord Baltimore delegated his younger brother, Leonard Calvert, to lead the expedition to the New World.  The Ark and the Dove, with about 150 Catholic and Protestant settlers and two Jesuit priests landed in St. Clement's Island in 1634.  Their first action included erecting a cross and having Mass.  Eventually, the settlers migrated and founded St. Mary's City, Maryland's first settlement and capital.
As a practicing Roman Catholic, it is a nice feeling to know that Maryland was a rare example of religious tolerance.  🙂  It's all very fascinating history and I had trouble keeping it this short!  If you're interested, I highly recommend clicking on the links I provided. 
Today, the Maryland Dove, is a replica of the original Dove.  The original Dove was lost at sea on its way back to England.  The Maryland Dove is approximately 76 feet overall and in person it looks pretty small.  Not having a lot of knowledge about ships, I am amazed a ship this modest was able to carry settlers across the Atlantic Ocean to the New World!  I think I would have been seasick the entire voyage!    
It's a magnificent ship to behold and I'm so glad my dad suggested this location for this shoot.  With my striped blue over the shoulder top (currently trending!) and wedge sandals, this heel/outfit combo felt fashionably nautical to me.  The espadrille wedges were a dream to walk in at approximately 4.5 inches with a 1.25-inch platform.  It has leather uppers and criss-cross straps that buckle at the ankle.  I fell in love with the gorgeous navy blue!     
These sandals are still available, but sizing is limited.  A quick internet search for "Marc Fisher Haely Wedge sandals" will bring up more results as well.
I highly recommend these cute and comfy wedges.  They look great with shorts and can transition nicely into Fall with a pair of jeans.  🙂  
Style with a smile!