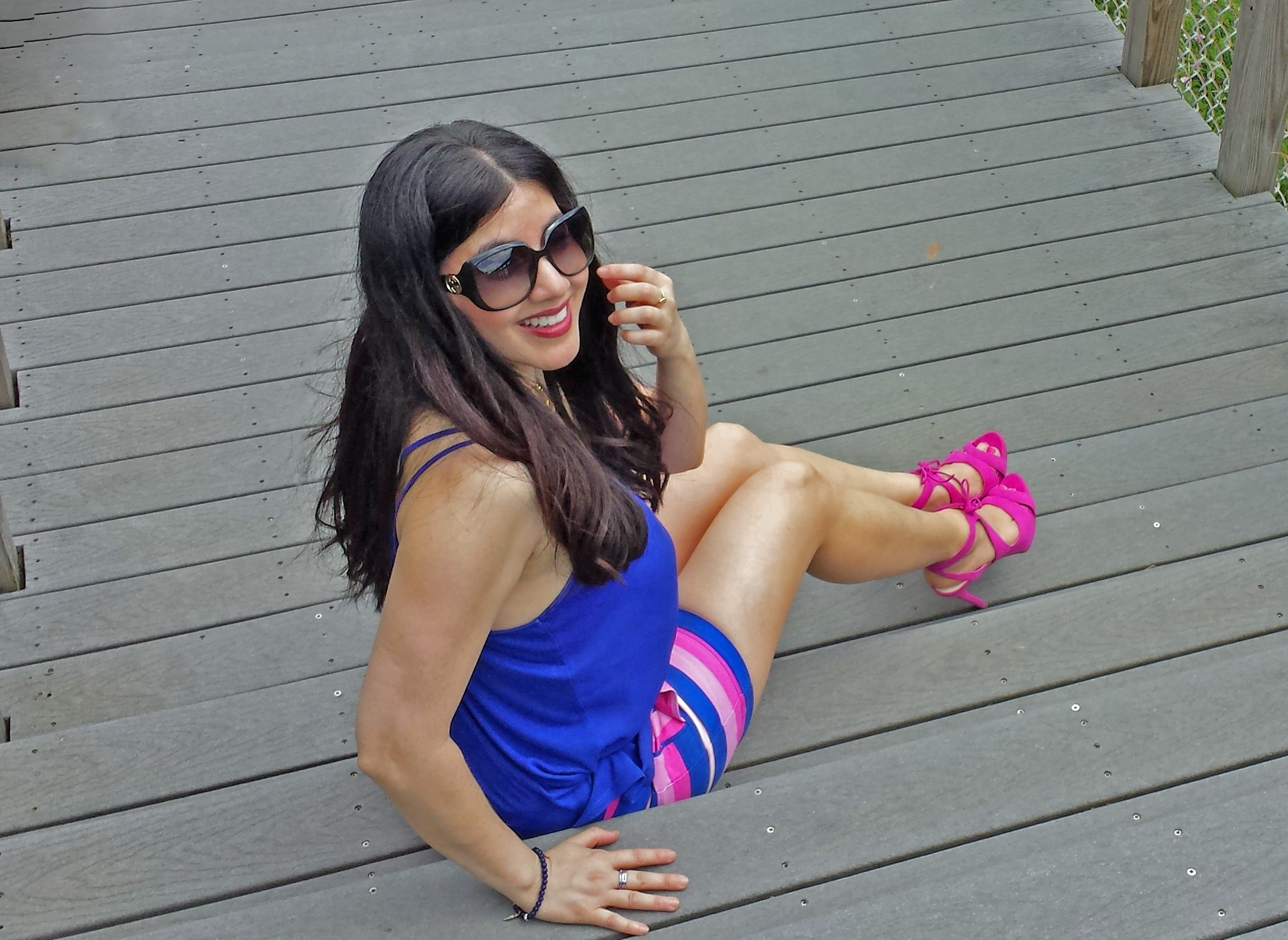 The weekend we took these pics, my dad was dealing with a bad cold.  He did not let on how sick he was until we were on our way to Western Maryland for this photo shoot.  I felt awful and suggested we cancel the shoot, but my dad said he took medicine and was feeling better.  So, we headed to Sideling Hill Road Cut (aka The Cut).
The Cut is one of the best geological exposures in Maryland.  It was created by blasting through Sideling Hill Road in the Appalachian Mountains in order to create Interstate 68 connecting western Maryland to northeastern West Virginia.  Before the road cut, travelers had to travel around the mountain on U.S. 40 and that ride was extremely treacherous causing many accidents and deaths.
 Interstate 68 took 16 months to complete and was opened in 1985.  The road cut is 340 feet deep and 720 feet wide at the peak.  It took about 2,600 tons of explosives to break through the rock and after blasting, about 10 million tons of rock had to be removed.  What a monumental burden, but a necessary one for the sake of safer roads. 
The view is spectacular from afar because the cut is so distinct:  a "V" shape in the middle of an otherwise unmolested mountain range.  To view the rock exposure and highway, there is a rest stop with an observation area and pedestrian bridge that overlooks Interstate 68.  The rest stop also includes a small, but nice Visitor Center.  It's a great break from driving because the view is breathtaking and impressive.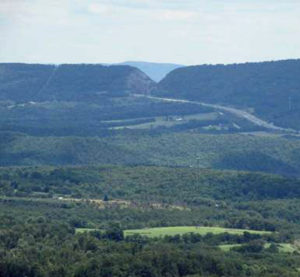 We took two sets of pics here.  This first set is of the Guess Hedday sandals.  Being a girly-girl, I was initially attracted to the vibrant pink suede of these sandals.  I love this shade of pink because it feels so fresh and fiercely feminine.  I also adore the lace-up closure at the front which adds a flirtatious vibe to the shoe. 
My only hesitation was the stiletto heel which is sky-high at approximately 4.5 inches!  If you've been reading my blog, you know heels above 4 inches is pushing it for me.  Yet, what makes these heels pretty comfortable is the 1-inch platform and cushiony footbed.  I had no complaints walking up and down the steps around this mountain for this photo shoot.  🙂  Though, I probably couldn't last an entire day in these heels.  Maybe half a day.  😉    
These sandals are still available and come in other colors too.  A quick internet search for "Guess Hedday" will bring up more results as well.     
If you're a girly-girl like me, a pink high heel is a must for your shoe collection.  I highly recommend these sandals because they are a great pair to wear.  They elevate the casualness of shorts like in this shoot and they would look great with a pair of fitted jeans.  With these sandals, you can be sexy and girly all at the same time.  🙂  
Style with a smile!