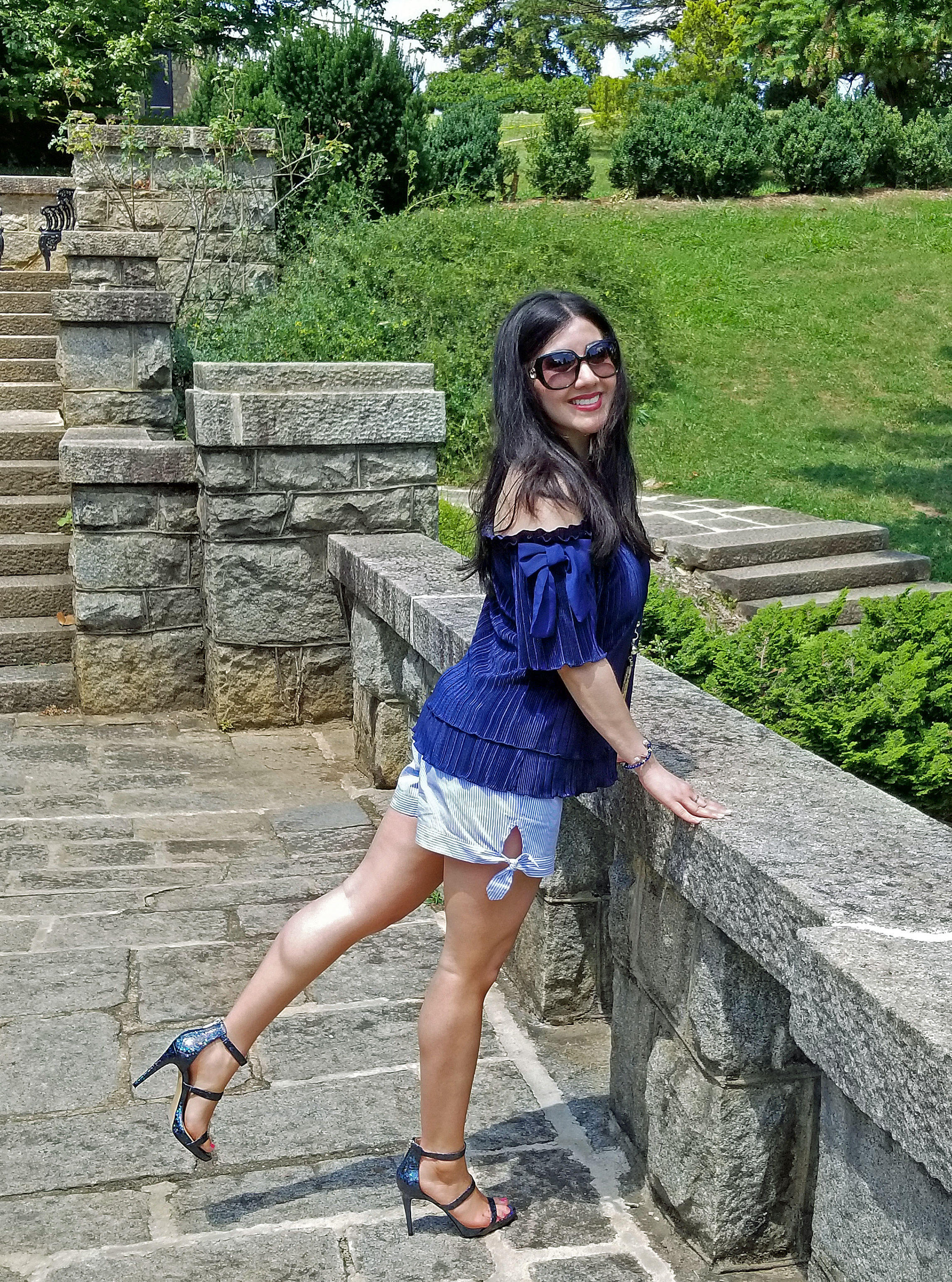 Two Fridays ago, my beloved Sony VAIO laptop died.  With no laptop, this post remained in limbo.  I spent all last week researching new laptops and so much has changed in the last 10 years!  Being a creature of habit, change doesn't always come easy to me.  Sigh…
I was initially very disappointed in my search.  All the newer laptops lack some combination of an optical drive, SD card slot, HDMI port, Ethernet port, and the standard USB port.  Everything my old laptop had.  I realize taking these amenities away makes the laptop lighter and more portable.  Plus, I was reminded "everything is wireless" these days. 
Once I accepted I wasn't going to find an exact replacement for my VAIO (Sony stopped manufacturing new PCs in 2014), I started looking at the Microsoft Surface, but still wasn't convinced. That's when my co-workers and my sister recommended I look at the Apple Macbook Pro laptop.
I am not a fan of the iPhone (I own an Android), so I was a little hesitant about considering a Macbook.  However, after reading a lot of reviews and talking to family and friends who own one, I gave in and purchased the Macbook Pro-15" display last Friday. 
I've had it for less than a week and so far, it's not too bad.  I like how fast it is and how crisp the resolution is.  🙂  My biggest struggle is learning the MAC operating system because I've only known Microsoft Windows.  For example, watching a slide show in Windows is easy.  You just click on a pic and then use the right and left cursors to move forward/backward.  On a Mac, you have to select the group of pics and then click Option + Spacebar.  A little annoying and not exactly intuitive…maybe there is an easier way, I just haven't figured it out yet.
Despite the learning curve, I am back online.  🙂  For this shoot, we discovered Maymont Mansion, a historic Victorian estate in Richmond, VA that was built between 1890 and 1893.  It boasts beautiful Italian and Japanese gardens among other gorgeous landscapes. 
These shots were taken in and around the Italian Garden.  I did have trouble getting there because not all the paths were ideal for stiletto heels.  😉  Once there, though, we were able to find quiet spots to take pictures of these sexy heels. 
The stilettos are approximately 4.25 inches and with the half inch memory foam platform, they remained quite comfortable.  I was going up and down stairs with ease.  🙂  However, what caught my eye about the Sadiee sandals is the color.  I love the blue multi in exotic print!  It is shiny, but not too shiny.  It is understated elegance in my opinion. 
I paired the heels with a beautiful off-the-shoulder top with bow details on the sleeves.  I really love this top and could not wait to feature it on the blog.  So feminine and chic!  I chose blue seersucker shorts with girly side ties to complete the look.  This is definitely one of my favorite looks of this Summer!  🙂                
Unfortunately, this blue hue is almost sold out.  However, you can find this heel in two other colors here.  You could also do an internet search for "INC Sadiee Strappy Sandals" to bring up more results. 
In case you're wondering, these heels would also look great with jeans and a feminine top for a happy hour and/or night out.  They are fabulous!  🙂
Style with a smile!
PS:  Next Monday, 10/16, Lizzy's Latest will feature a special collaboration post.  Be on the lookout for that.  🙂