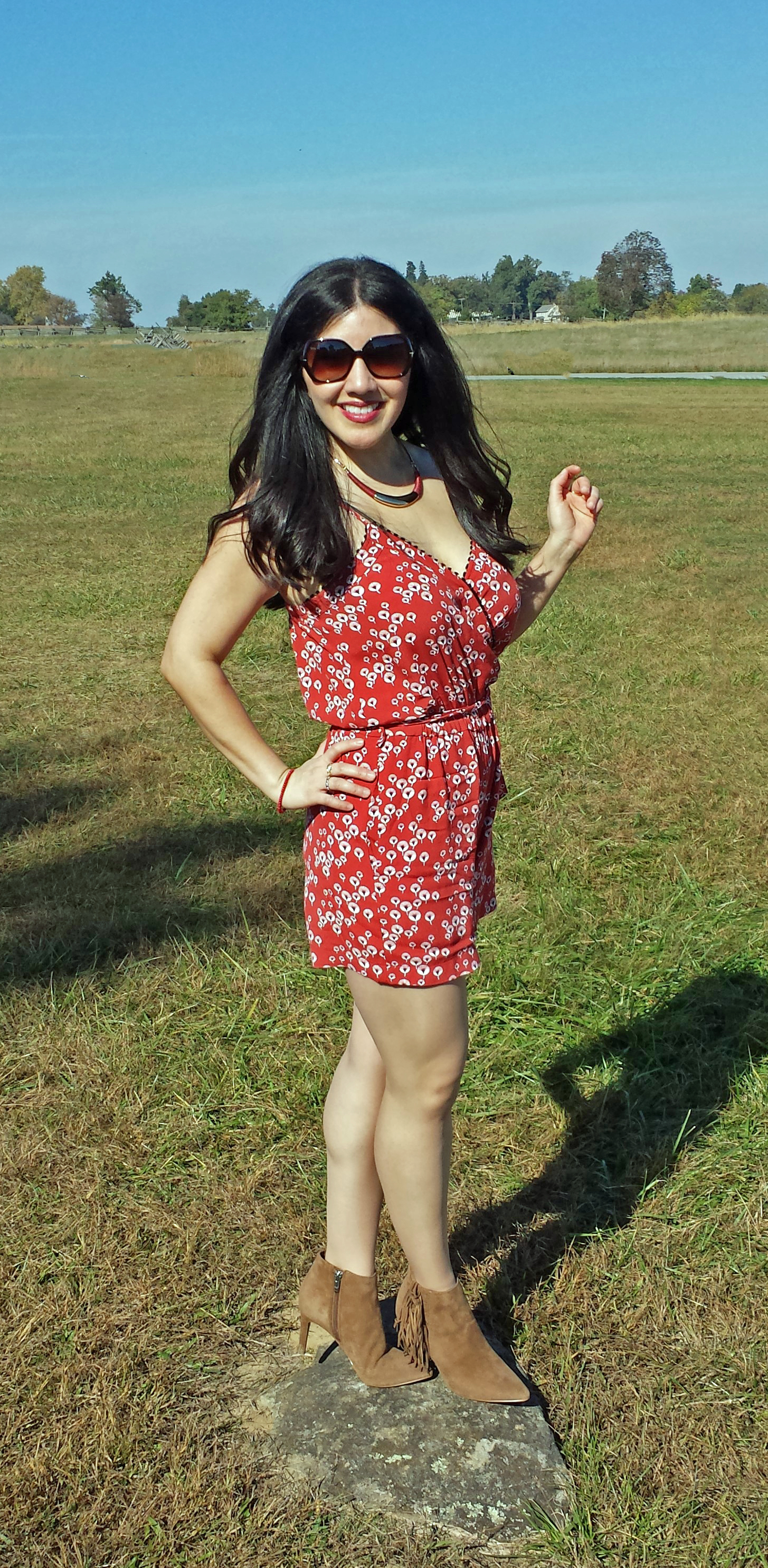 The Gettysburg National Military Park is one of my favorite Civil War battlefields to explore.  It was in this area that the Battle of Gettysburg was fought over a 3-day period in July of 1863.  For this photo shoot, we headed to the Pennsylvania State Memorial located at Cemetery Ridge, the primary defensive position of the Union Army.
This Memorial honors the 34,530 Pennsylvania soldiers who fought at Gettysburg.  Each of their names is inscribed on bronze tablets; never to be forgotten for their sacrifice.  It is a beautiful memorial, the largest state monument at Gettysburg and it provided a beautiful backdrop for this shoot.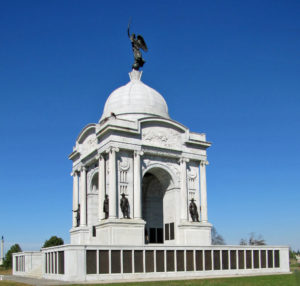 We met one reenactor, Rufus Guy, whose family fought on both sides.  On this day, Rufus was a Union reenactor for the 6th Ohio Volunteer Infantry.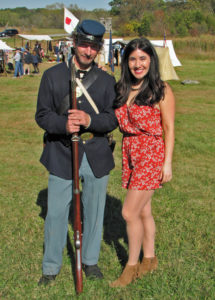 He was fascinated when we told him we were taking pictures for my shoe blog.  He asked if I wanted to see his shoes.  Of course, I did.  🙂
According to Rufus, soldiers were issued standard size 9 shoes since most men of that time were about a size 9.  In addition, there was no "left" or "right" shoe.  Instead, soldiers had to break the shoes in to mold to their feet.  This resulted in a lot of discomfort and blisters considering some marches were 30-40 miles a day!  Rufus' shoe is a great representation of a Civil War era shoe.  On the heel are heel irons in the shape of a horseshoe to strengthen the heels.  On the soles are wooden pegs holding the soles together.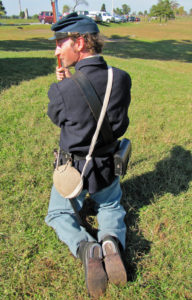 After a nice conversation, we parted ways with Rufus.  Walking back, Dad asked if my feet were ok and they were!  These booties are one of the most comfortable shoes I own!  The heel is only approximately 3 inches, so they felt like flats to me.  😉  On the trail, I heard some rustling in the leaves that was too close for comfort.  I screamed and sprinted the last quarter of a mile to the clearing.  These booties did not fail me and my poor dad could be heard yelling, "Wait up, wait up…!"  Sigh…every time I try to be an outdoors girl, something in the woods ALWAYS reminds me that I am an indoors girl! 
I love the knotted fringe detail on the side of this boot!  Yes, my love affair with fringe continues.  🙂  These boots are a great transitional piece.  Perfect for warm Fall days when I still want to wear rompers, but have already retired my summer sandals.
The booties are still available here and they also come in black.  These fringe booties are so fun to wear!  Just like my other fringe shoes, I love exaggerating the swoosh of the fringe when I walk.  🙂  The stiletto heels are low enough to make them an easy go-to pair when you want to look cute running errands.  🙂  When the temperatures fall, I plan to pair them with skinny jeans and mini skirts.  The possibilities are endless.  🙂              
Style with a smile!