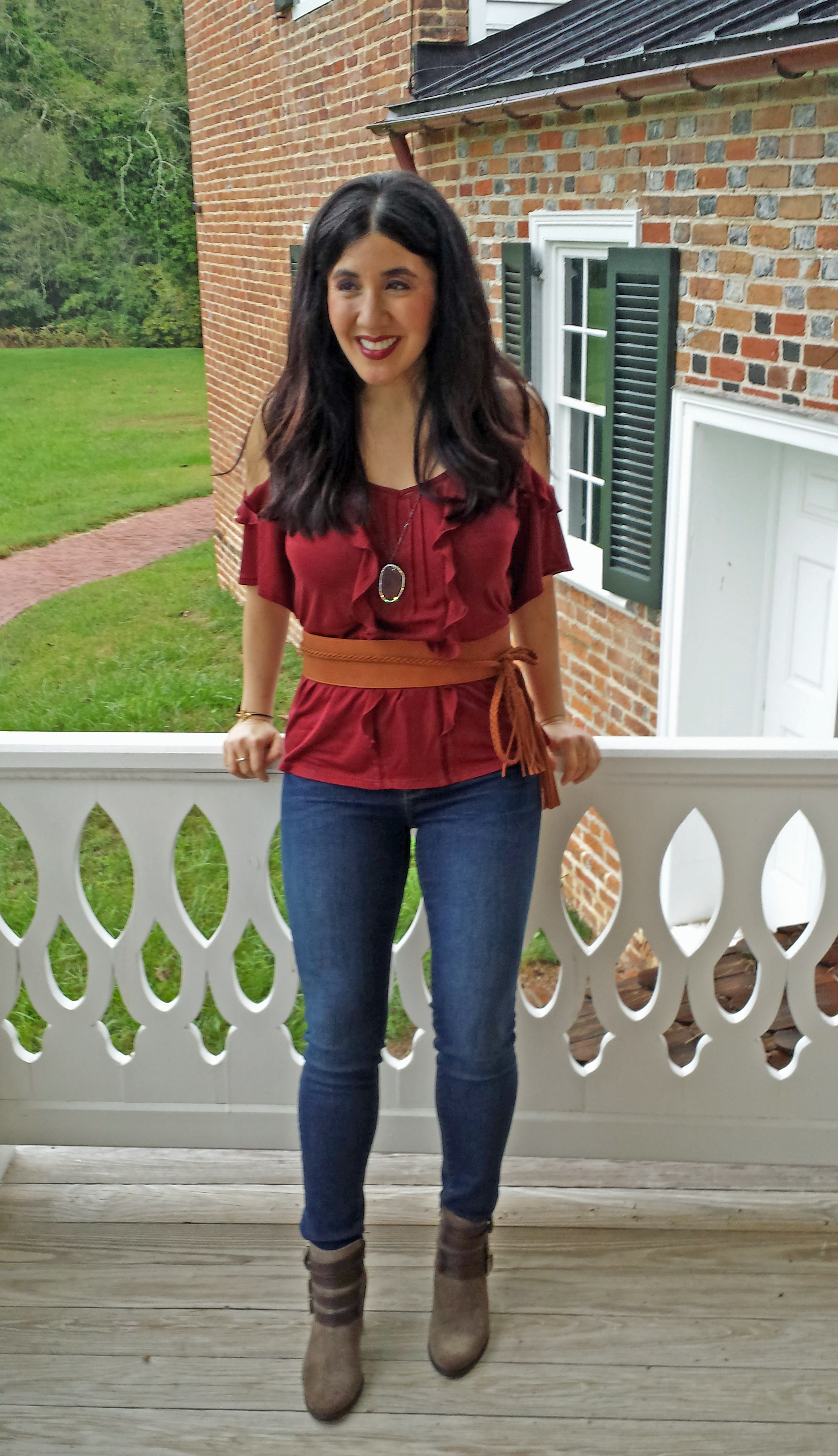 It's hard to believe Thanksgiving is next week!  I've been in a festive mood since the beginning of November.  I was at the mall and Hallmark was having a special on Christmas cards.  I could not help myself, I purchased two boxes of cards knowing I would probably only need one.
I also got a jump start on my Christmas shopping.  I prefer to split the cost of Christmas across 2 months to avoid that big bill at the end of December.  Who am I kidding?  I still have that big bill at the end of December!  I just can't win…
Of course, there's more to the Christmas season than shopping.  This time of year always reminds me of the importance of being kind and to acknowledge all of God's blessings, especially the blessing of health.
I have a friend, Shawn, whose little boy, Johnny (aka J-Bear), suffers from seizures.  It breaks my heart that J-Bear is suffering and Shawn feels so helpless.  He's been to so many doctors and still no long-term remedy for J-Bear.  We are hopeful that a new group of doctors will finally have a solution in the near future.  Until then, I continue to pray for Shawn and his family.
What is so inspiring about my friend Shawn is his outlook on life.  Despite his son's condition and the fear that is always there, he lives life!  He and his daughter go for walks in the woods and he and his wife carry on like any other normal family.  There is no time to feel sorry and dwell because that takes away from living life.  Shawn accepts the reality of his situation and makes the best of it.
Shawn is one of the best men I know and I am so grateful for his friendship.  He is a constant reminder that the trivial things that upset us really don't matter.  What matters is God and love.  When faith is strong and love endures, pain and suffering are more manageable.
My faith is strong and I do my best to pay love forward even when I don't realize it.  A few weeks ago, I ran into one of our shuttle drivers.  I always smile, say hi, and if time permits, chat with them.  That afternoon, he revealed he had a horrible start to his day, but seeing my smile turned his horrible day into a good day.  He said, "You're always smiling and I love it!"  He added my smile always puts him in a good mood and he wished more people could be as sweet as me.  🙂 
He surprised me and I thanked him for his kind words.  It made me feel good!  So, smile because you never know who might need it on this day and in this moment.  🙂 
Have a great week and a wonderful Thanksgiving.  🙂
Lizzy's Latest for this week is the INC International Concepts Laini Block-Heel booties.  I will give my review of these boots on Wednesday.  For now enjoy the pictures!  🙂