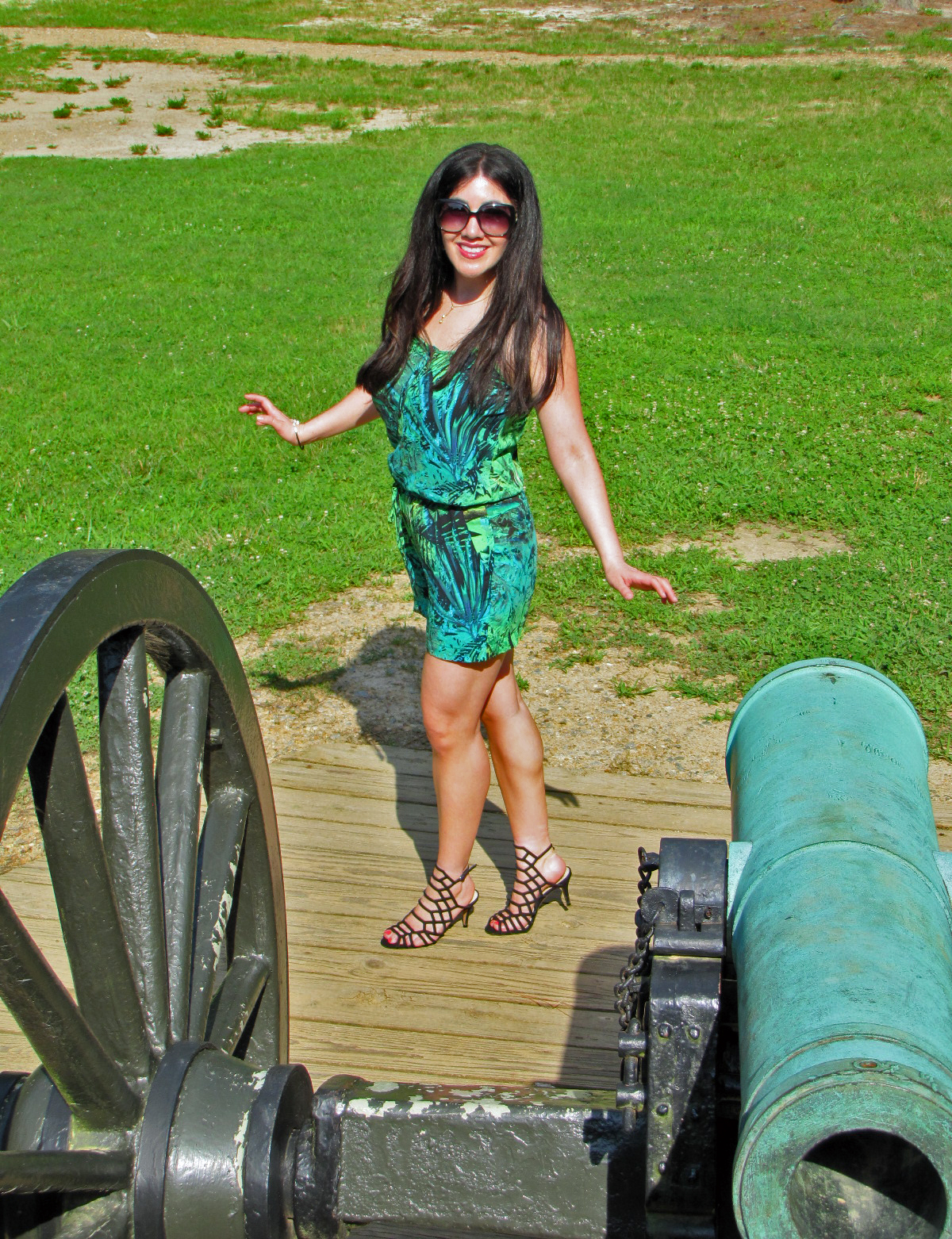 Can you tell I'm on a cage heels kick?  😉  These Vince Camuto Paxton sandals are from last Summer.  They are part of a surplus of blog pics that have yet to be published.  I'm so happy to finally feature them this week before we say good-bye to Summer. 
We took these shots in July 2016 at Petersburg National Battlefield in Petersburg, VA. It was hot and humid that afternoon.  So, I wanted to pair the sandals with something casual and cute.  That translated to this romper.  I love rompers in the summertime because they are so effortless and chic and can easily be dressed up with the perfect pair of heels.
Driving around the battlefield in search of a location, we stopped at a replica of Infantry earthworks and a small cabin.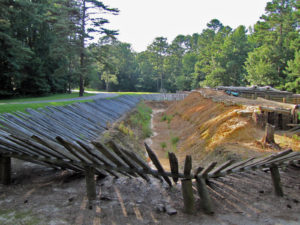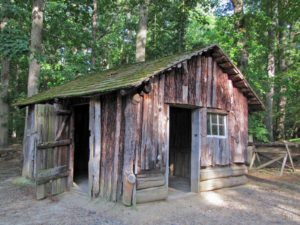 It was here that I got to test my new heels and they did not disappoint.  Heel height is only approximately 3 inches making these sandals quite comfortable.  What initially caught my eye was the cage design with the diamond pattern on the side.  Very sexy!  I knew I had to have these heels and you know my discipline (or lack thereof) when it comes to heels… 😉
During the photo shoot at this location, we encountered groups of teens on the hunt for something.  They were looking at their phones; then walking to various areas.  One guy ran into the woods and then exclaimed, "I got it!"  Others were cursing at their phones.  It was very odd behavior to us until Dad asked one of them what they were doing.  She told us they were playing Pokemon Go.  I had no clue what that was until I looked it up.  Apparently, it was just released and "everyone" (except us) was playing it that weekend.
We finished up the shoot at Fort Stedman, just a short drive from the earthworks.  We encountered no one playing Pokemon Go here.  It was just us and perhaps some ghosts of Petersburg.  😉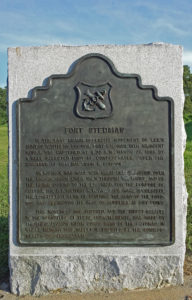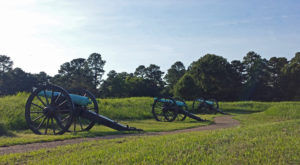 Have a great rest of your week!
Lizzy's Latest will be back with a full blog post on September 25th.  My regular posting schedule is delayed again because I was off last week.  However, expect another post next week featuring Lizzy's Latest Top 5 Fall Favorites.  🙂   
Style with a smile!