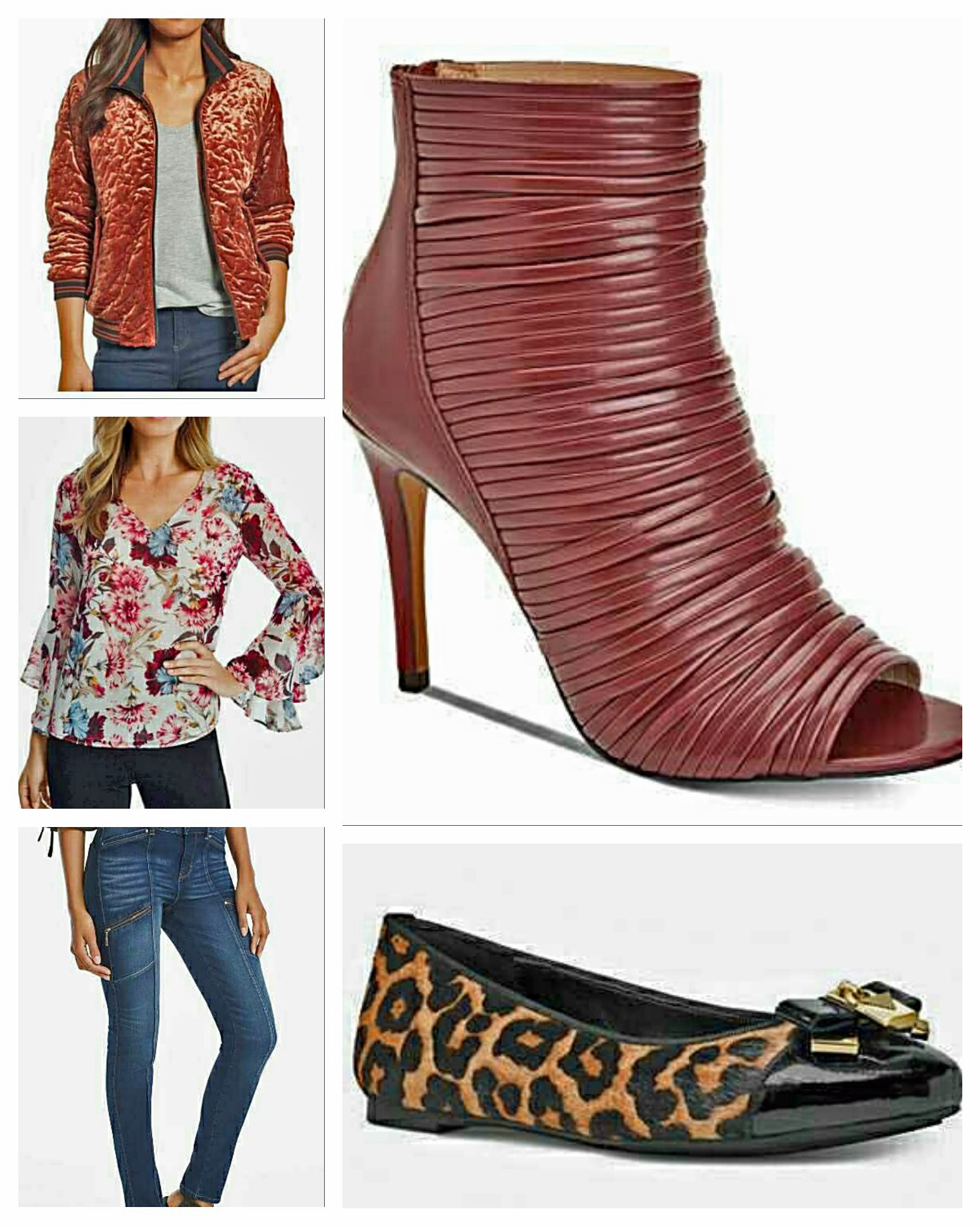 Fall has arrived!  I'm so excited for this time of year!  It is my favorite season.  Although, Summer's embrace still lingers, hints of Fall are making their debut gradually.  I can feel it in the cooler mornings and nights.  I can see it at the stores as they display Halloween, Thanksgiving, and Christmas (already!) paraphernalia.  And just last night as I drove home from work, I could smell the sweet scent of burning firewood in the air. This gradual changing of the seasons will soon gift us with the splendor of Fall foliage.  I love watching the leaves paint the landscape in brilliant hues.  It is something I look forward to every year. 
Something else I look forward to every year?  Fall fashion!  So, without further ado, the following is Lizzy's Latest Top 5 Fall Favorites: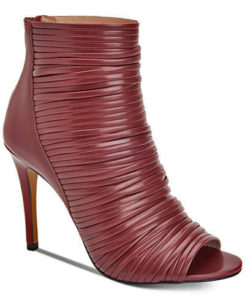 The fringe on this peep-toe block heel from Vince Camuto is so flirty!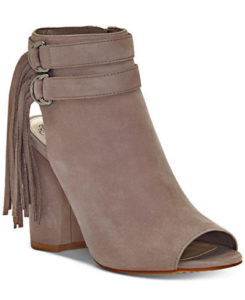 Slouch boots are the cat's meow this season!   This pair from Michael Kors is chic especially in this red hue.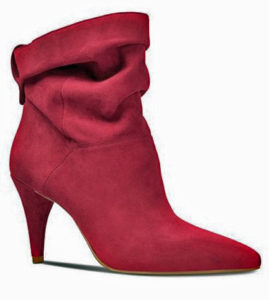 White stiletto boots are super hot!  This pair from Steve Madden will command attention!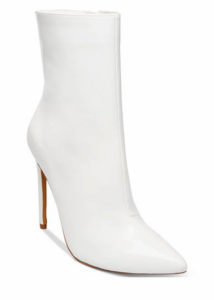 These booties from J.C. Penney are just cute. I like the fringe and the florals.  They are also budget friendly.  🙂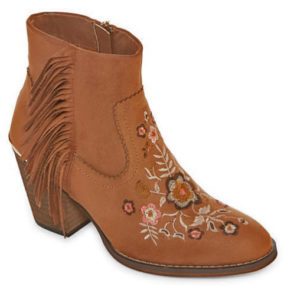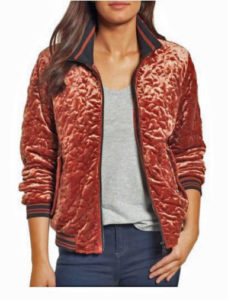 The velvet and floral details on this bomber from J.C. Penney add a feminine touch and it is affordable!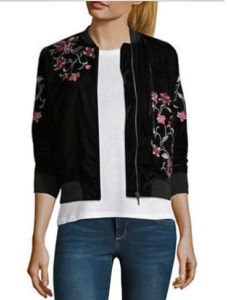 I love the blue hue and floral embroidery of this jacket from Guess.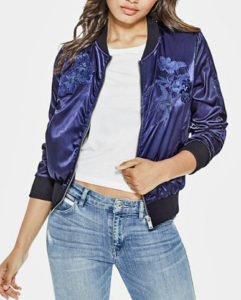 A bomber in camo print like this one from Macy's will give any outfit a chic edge.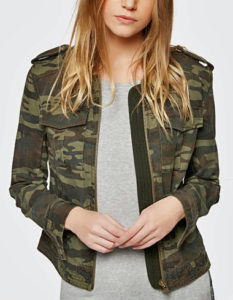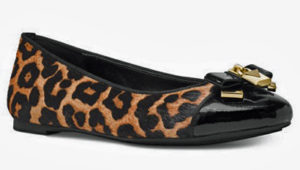 I purchased these Bravo flats from FFC New York.  I love the edgy buckle detail giving the flats a rockstar vibe.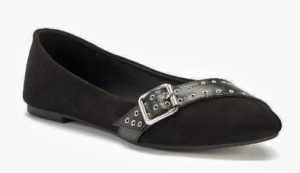 This is another pair I purchased from FFC New York.  The Betty style is so sophisticated.  I love the gold studs.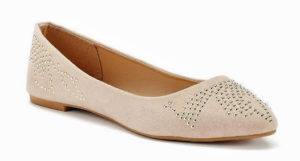 I have this pair from Franco Sarto.  I really dig the perforated design and rust color! It looks so unique to me.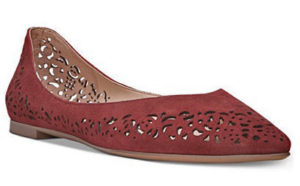 Glitzy flats are so in vogue too.  I got these at DSW in the Clearance rack for a little more than $20!  I love the sparkle.  I call them my princess flats.  🙂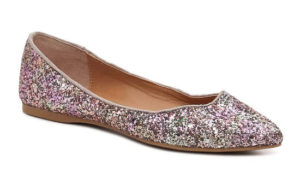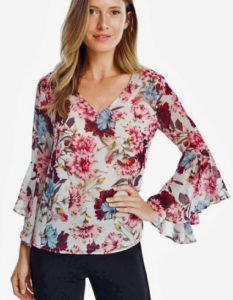 I've worn a lot of off-the-shoulder tops for the blog this year and I will continue to wear them into Fall.  This one from J.C. Penney is gorgeous and won't break the bank.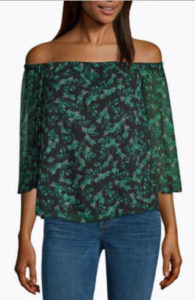 Velvet is so current right now!  This one from White House Black Market is in a pretty flounce design.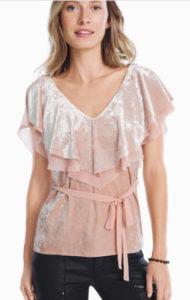 Feeling a bit demure?  Check out this elegant Victorian style from White House Black Market with sexy dramatic sleeves.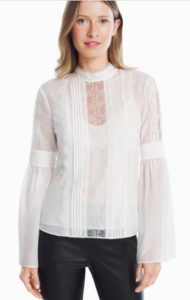 I love wearing pops of color in the Fall and Winter.  This one from Banana Republic is in my favorite shade of pink.  It compliments my pale skin.  I also love the cascading ruffles.  So feminine and chic!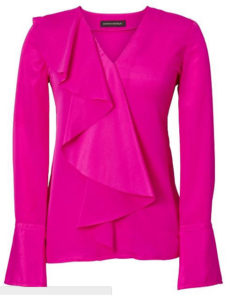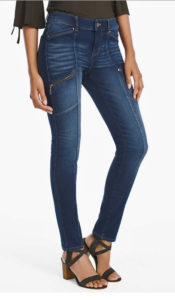 High rise skinny jeans from White House Black Market!  If you have a pooch, this should hide it.  😉  I also like the button fly.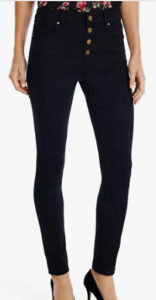 Destructed jeans are everywhere!  Here is an affordable pair from J.C. Penney.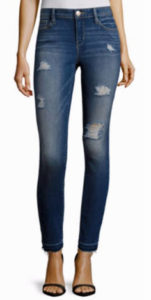 Boot cut jeans – I still love this style as much as I love my skinnies!  😉  Joe's Jeans is one of my favorite designer brands.  I have this pair too!  🙂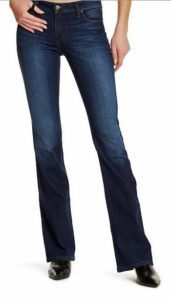 What are your Fall favorites?  I'd love to hear from you!  🙂
I hope you found some inspiration and ideas here to make this Fall your most fashionable one yet! 
Thank you for stopping by and happy shopping!  🙂
XoXo
Lizzy's Latest