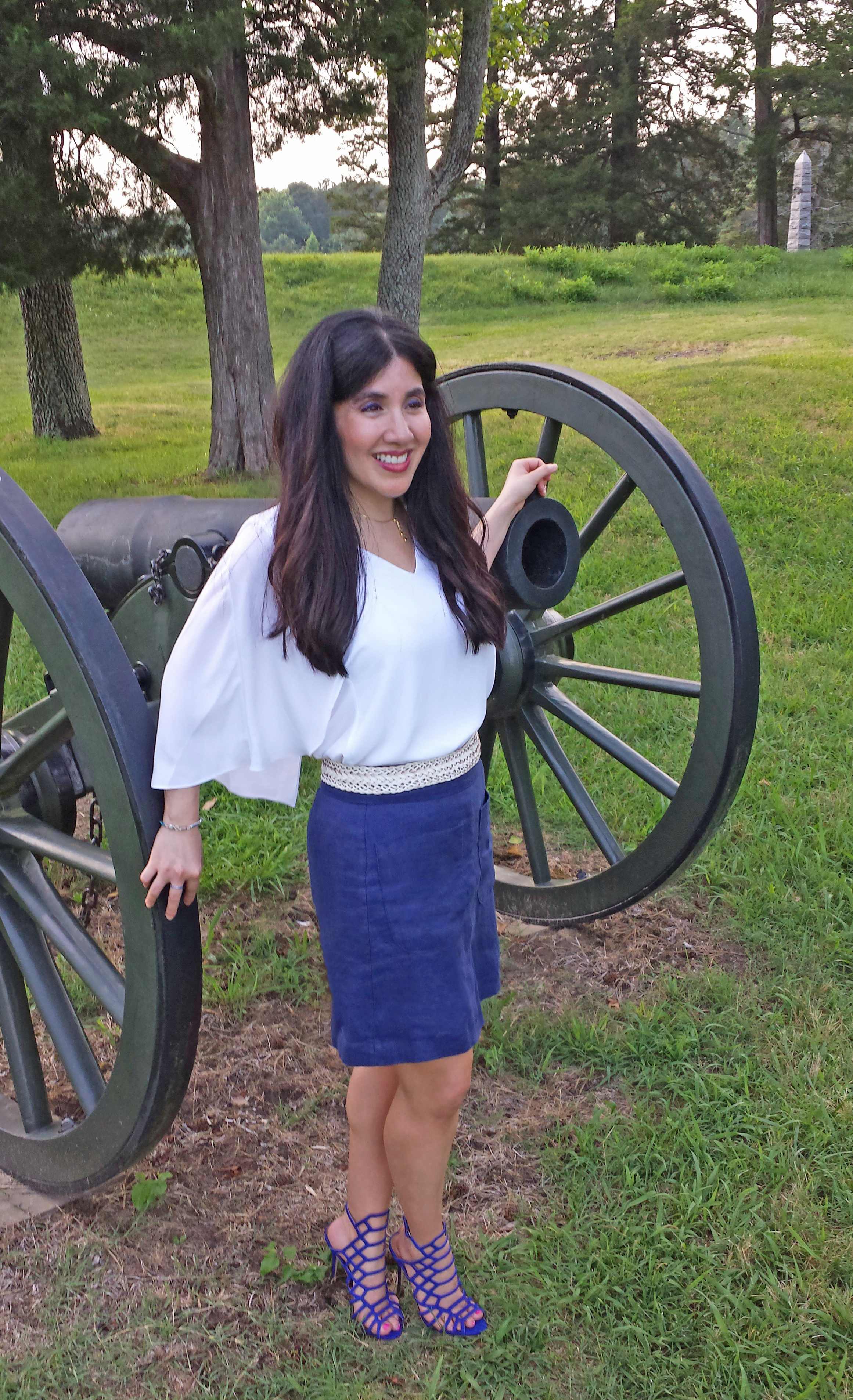 Sometimes, life's wonderful moments happen unexpectedly.  About a month or so ago, my friend, Bill, surprised me.  He said he would be in my area attending his older brother's pinning ceremony for promotion to Colonel in the United States Air Force!  I was so happy for Bill and his family because many years before, their father had a similar pinning ceremony when he was promoted to Colonel.  Their military service had come full circle and I can only imagine the pride and joy beaming from their hearts as Stephen was pinned.
In all that elation, Bill still etched out some time for a reunion with me.  🙂  Now, I hadn't seen Bill since our high school graduation years ago, but with the emergence of Facebook, we re-connected and this time, stayed connected.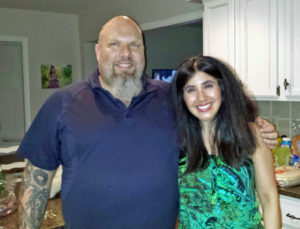 As I drove to Bill's brother's house, I was feeling a mix of anxiousness and nostalgia.  When I finally arrived, Bill walked out with a huge smile on his face.  The first thing I noticed was his wildly thick goatee!  😉  I made a mental note to ask him about that later.  Bill embraced me in a bear hug lifting me off the ground.  His gorgeous blue eyes were still piercing and he looked mostly the same except for less hair on top.  Ha!  He even joked his hair appointments only last about 5 minutes now.  😉
We spent time catching up on each other's lives and reminiscing.  Life is a roller coaster and Bill has had his share of up and down moments, but he's remarkably resilient.  Despite the end of 2 marriages, he remains positive on love and he is a great father to his two boys.  🙂
I also learned something silly about Bill and his twin brother, Bob.  When Bill and Bob were growing up, they lived in Germany for a period of time.  It was there, a family friend would confuse their names.  She had a habit of calling Bill, "Bibby" and Bob, "Bolly."  The names stuck and Bill's family would perpetuate the mispronunciation of their names in jest.  😉  So, now I too will jokingly call Bill, Bib.  😉  I wish I had known about this in high school!
I did ask Bill about that goatee.  He told me he was dating a girl who loathed facial hair.  After their breakup, he decided to grow out his facial hair as an act of liberation.  Ha!  Bill is free, Bill is free!  😉
Have a wonderful week.  🙂
Lizzy's Latest for this week is the Steve Madden Slithur Caged sandals.  I will give my review of these sandals on Wednesday.  For now enjoy the pictures!  🙂