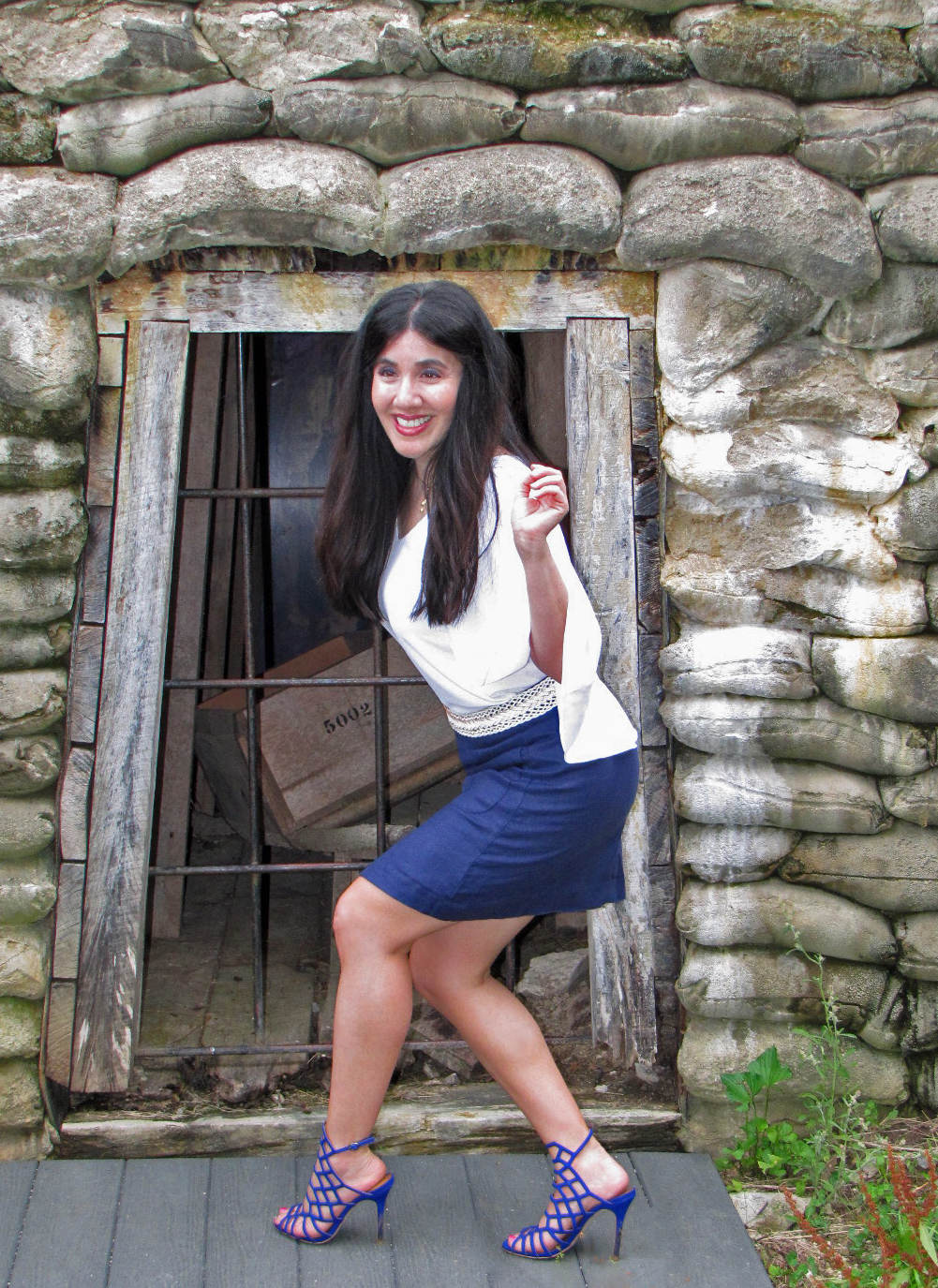 This photo shoot continues our tour of the Petersburg National Battlefield.  This time we took pictures in an area where a handful of men from the Union army clandestinely dug a mine that reached the Confederate lines.  Once under the Confederate position, the mine was filled with explosives and detonated!  The explosion caused the Earth to tremble propelling Confederate men and artillery into the air and creating a huge crater that was at least 30 feet deep and approximately 120 feet wide! 
Today, the crater is more like a depression.  I was disappointed to see that it looks nothing like it did in 1864.  I remember the first time I visited this site a few years ago, I kept asking, "Where's the crater?"  😉
The story of the Battle of the Crater will be the next post featured on Lizzy's Latest:  Heels on the Battlefield series.  🙂  I hope to complete that in the coming weeks.
The distance between the crater and the mine entrance is short.  Surprisingly, walking the length between the two was a breeze in these heels.  It's hard to believe the height of these stilettos is approximately 4 inches.  They did not feel that high to me.  I could run and jump in them without complaint.
The rich blue color and the caged silhouette are what instantly attracted me to these heels!  Caged heels are always sexy and amp up any outfit.  I paired them with a skirt and a cute cape top that made me feel like Super Girl!  🙂 That's probably why I was jumping around in these heels so much…I was pretending to fly!  😉
Unfortunately, this particular color is almost sold out.  I found them here, but only one size is available at the time of this post.  If you like this look, it is available in other colors here.  A quick internet search for "Steve Madden Slithur Caged Sandals" will bring up limited options too.    
Caged sandals are playful and flirty.  I recently wore them to an all-day convention and received many compliments.  At this convention, I paired them with skinny jeans and a peplum top in the same shade of blue.  However, if you're looking for a seductive vibe, pair the heels with a mini skirt and let your legs do the talking.  😉       
Style with a smile!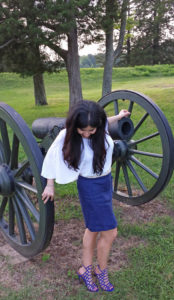 Here is the look I wore to the all-day convention.  Same heels, but the attire is more casual evoking a casual/flirty vibe.  🙂  On that day, I met Matt Davis and Charles Michael Davis.  Matt plays Alaric on The Vampire Diaries.  He is also known for his role as Warner in Legally Blonde.  Charles Michael Davis plays Marcel on The Originals.  Both actors were very nice and thought my shoe blog was cool!  🙂 Here they are helping me feature the Steve Madden Slithur Caged sandals.  🙂