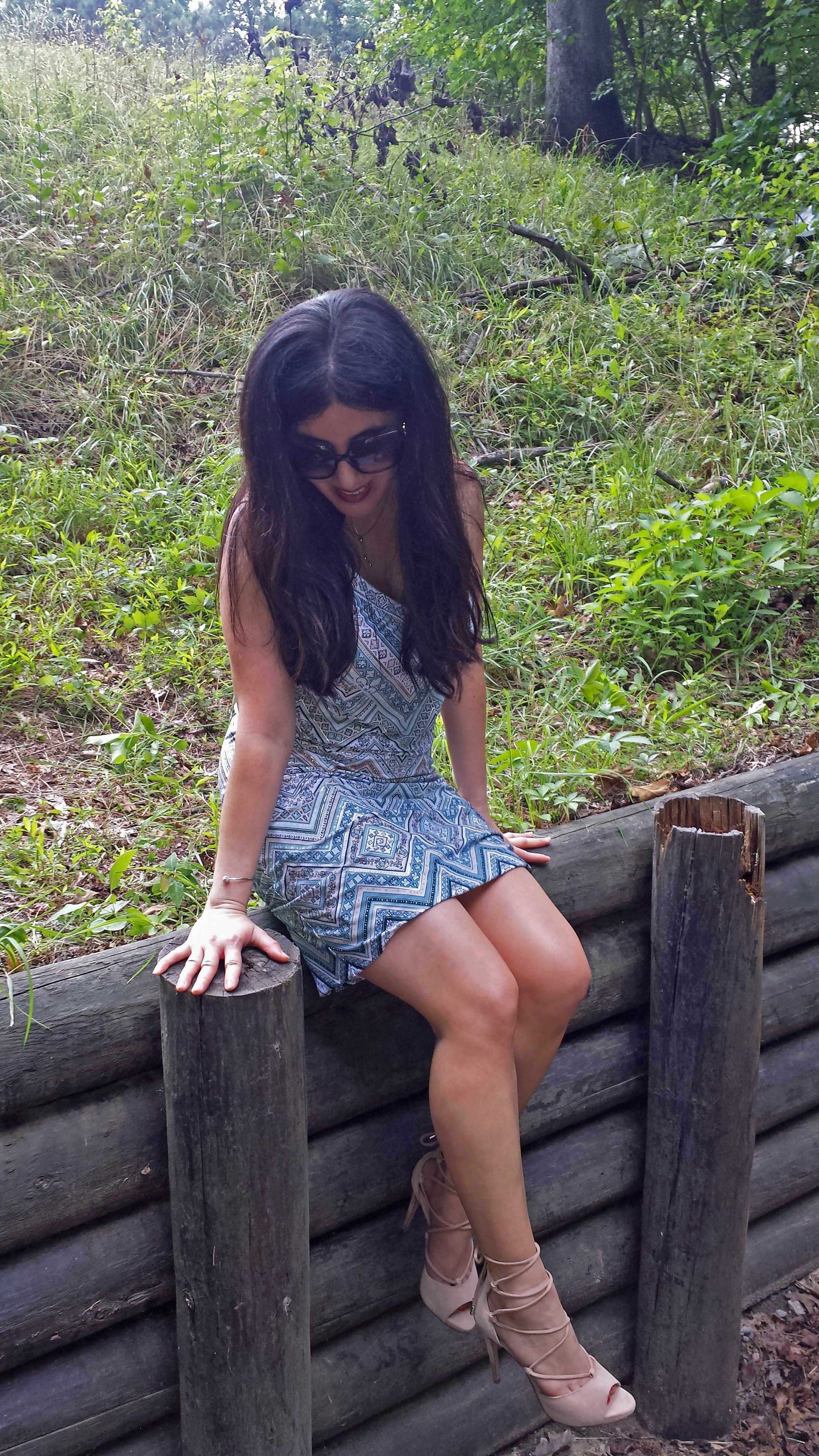 Visiting Civil War battlefields is a pastime my dad and I share.  So, anytime we can combine a visit with a photo shoot makes for a lively afternoon.  This shoot took place at the Petersburg National Battlefield.  It was here approximately 152 years ago that Union General Ulysses S. Grant lay siege to Petersburg in a successful attempt to destroy Confederate General Robert E. Lee's army.  General Grant understood that devastating the Confederate's main supply line at Petersburg would eventually secure the fall of Richmond, the Confederate capital. 
During the siege, the largest piece of artillery used was a 13-inch seacoast mortar, aptly named "The Dictator."  The Dictator weighed approximately 17,120 lbs!  To accommodate its monstrous mass and maintain its portability required a railroad flat car to be customized with reinforced beams and iron rods.  Company G of the 1st Connecticut Heavy Artillery manned this gun. 
This mortar required 20 lbs of gun powder charges to be loaded.  Elevated at a 45-degree angle, the Dictator could fire an approximately 200 lb shell, showering shrapnel across an over 2-mile radius!  The recoil on the flat car was 10-12 feet!  Here are some pics of the Dictator from the Library of Congress: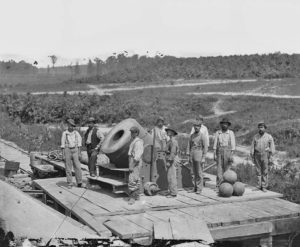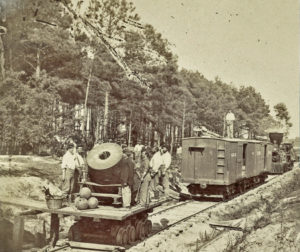 The Dictator would fire 218 times between July and September 1864 wreaking havoc on Confederate lines.  It was retired after that.  Unfortunately, common conclusion is that the Dictator no longer exists.   
A replica of the Dictator stands.  Its likeness cast from concrete looks very similar to the original.  It amazes me that 152 years ago, the men of Company G were present, securing the area and launching explosives from the Dictator resulting in destruction and death.  And today, I am posing in heels for a photo shoot.  The harmony of nature hauntingly peaceful.
These nude heels, approximately 4 inches with an approximately ½ inch platform, are very comfortable.  My only complaint is that the tips of the heels did not hold up.  Considering this was the first time I wore these heels, I expected them to be more durable.
My favorite part of this pump is the sexy lace-up!  In my opinion, they look so chic with an alluring dress like the one I am wearing in this shoot.  🙂    
Unfortunately, these heels are almost sold out.  I found them here, but sizing is limited.  If you like this look, here is an alternative to consider.  A quick internet search for "INC International Concepts Sabba Pumps" will bring up other options too.    
Lace ups are so flirty fun!  The nude color can be paired with almost anything.  🙂  I love wearing them with outfits that are dressier and show some leg.  This way the heel can be fully featured as you make a posh statement.  🙂   
If you prefer a more casual look, pair them with skinny jeans.  Add a flowy top with a drape front jacket and you're set.  🙂  Nude heels are adaptable and with the changing seasons, it will be an easy transition.  🙂
Style with a smile!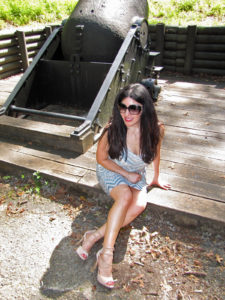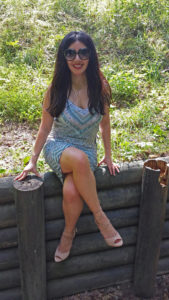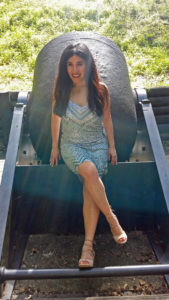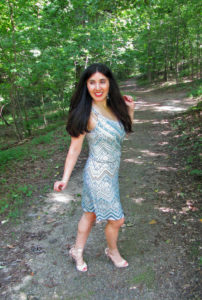 PS:  If you want to see more pics of the Dictator, check out my previous post.  🙂