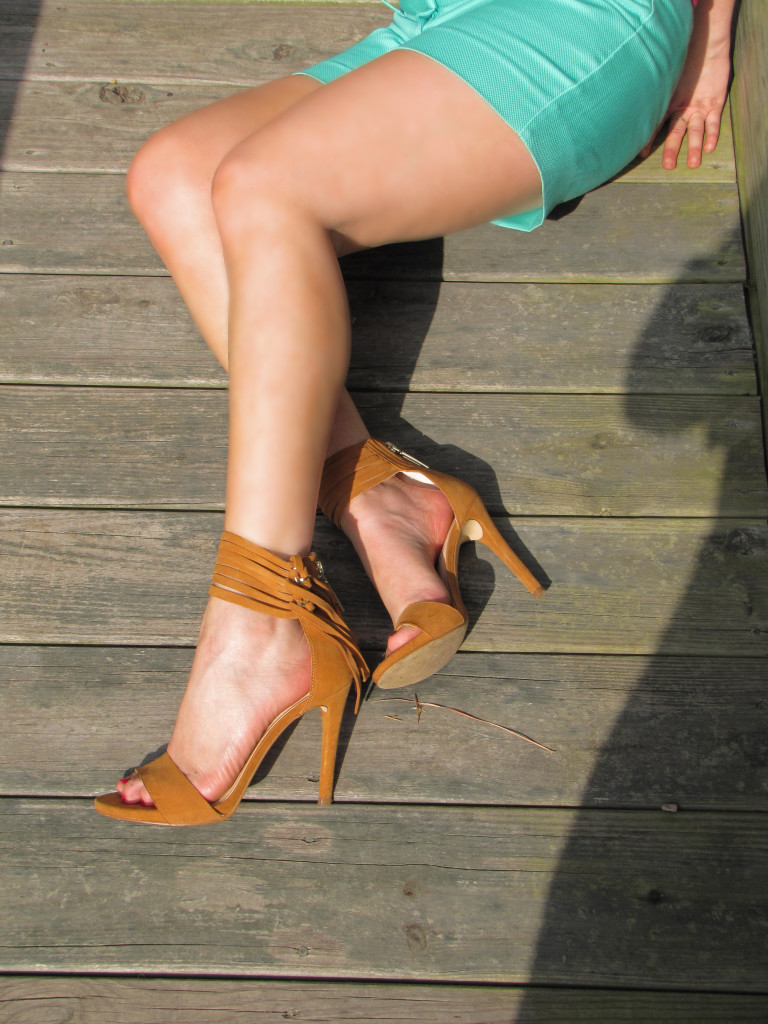 My love affair with fringe continues.  This time, the fringe is braided, loose, and carefree.  Swishing with every move, it adds a playful personality to the GUESS Carlene sandals.  I also love the multi-row ankle strap.  These standout details are definitely eye catching.  It's hard not to feel a "notice me" vibe when sashaying in these boho, flirty, simple, sexy heels!    
It is a round toe with a back zip closure.  Suede upper and man-made sole.   
The heel is about 4.25 inches.  The cushioned footbed helps, but not enough to stand in these for any significant amount of time.  Eventually, you will feel the discomfort of 4+ inch heels.    
However, I have to admit I am guilty of sacrificing comfort for fashion on occasion and these heels were just too sexy to pass up.  I love feeling tall and I love watching the fringe swish with every step.  Sometimes, I just can't help myself around a cute heel.  Can you relate??? 
They are still available at Macy's.  I have them in the tan color.  They also come in black. 
You can also find them at the GUESS site in more colors. 
Doing an internet search for "GUESS Carlene Fringe Ankle Strap Dress Sandals" will bring up additional sites as well. 
I recommend these sandals with caution because the heels are very high.  
Style with a smile!