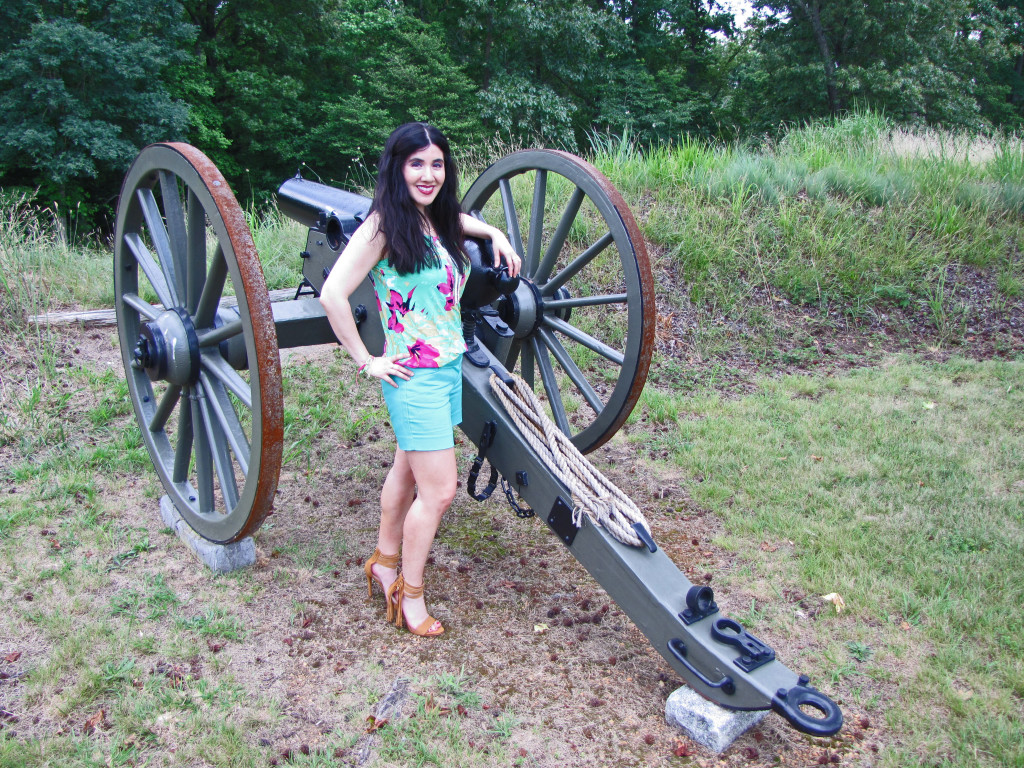 People are always surprised when they learn that I love Civil War and Ancient Rome history.  How is it that a girl who loves fashion also loves exploring battlefields and ancient ruins?  It reminds me of the time when my best friend, Tammy, and I used to ponder how girls who love boy bands could also love rock bands?  To us, liking rock bands seemed like such a betrayal to our favorite boy band.  So, we just didn't.  Yet, music has a way of capturing hearts and minds and we eventually came to appreciate all music. 

History is that way for me.  The human stories are so alluring; etching an emotional clasp on my heart.  Civil War history is especially fascinating to me because of the personal sacrifice and courage on both sides.  I've read countless stories, North and South, of families torn apart.  Almost every family during that time period was affected with loss in some way.  Yet, in all that tragedy, the human condition of love and forgiveness persevered helping America, again, become one nation under God.
It is in that spirit that I enjoy exploring Civil War history with my dad.  We've had the great fortune of becoming friends with Civil War descendants and interacting with great tour guides and park rangers. 
At Malvern Hill, we met a Park Ranger named, Jason.  Like me, Jason has no link to the Civil War, but a passionate curiosity to explore and share.  He is a reenactor for both sides and owns 10 uniforms!  He was very curious to know my story.  I guess so when I walk into the Visitor Center in a form fitting dress and pink high heels; not exactly appropriate attire to explore the battlefield.
I shared my shoe blog with him and he shared his history blog with me:  The Significant Word.  It is a very cool site to visit if you're a fan of history. 
Afterwards, we took pictures for my blog.  Then, I changed into more sensible foot attire:  cute flat sandals and we toured the battlefields of Malvern Hill (Union victory) and Fort Harrison.  153 years ago thick smoke filled the air from gun and cannon fire.  Men fought courageously on both sides.  Many died on the battlefield.  Many more lay injured crying in painful agony.  Today, the battlefields are peaceful, but eerily quiet.  At one point, I swear I heard the sounds of cannon fire!  The ghost adventurer in me would like to think it could be a residual haunting.  My dad, the sensible engineer, suggests it is probably thunder on a humid afternoon.  I guess you will have to go there and experience it for yourself.  😉
Have a wonderful week and a spectacular 4th of July!  Check back too as I plan to post more pics of the battelfields and those will go under the "Adventures" "Virginia" category.  
Lizzy's Latest for this week is the GUESS Carlene Fringe Ankle Strap Dress Sandals.  I will give my review of these sandals in the next day or two.  For now, enjoy the pictures.  🙂
XoXo,
Lizzy's Latest