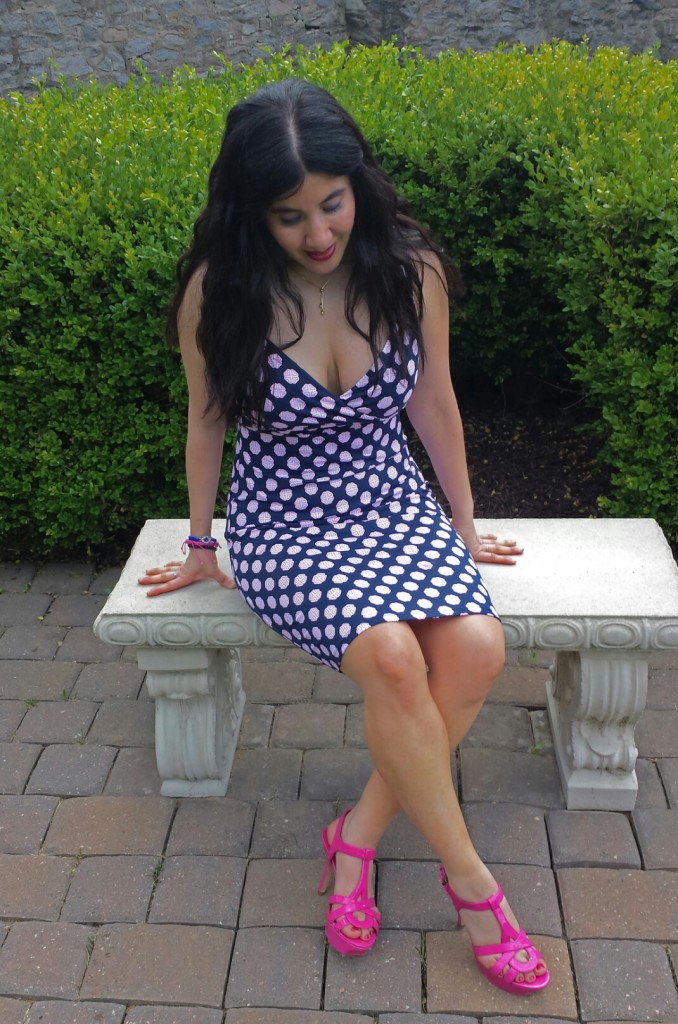 The color pink always brings me back to my childhood.  Although I was a tomboy, I did have my girly side.  Still do.  So it is no surprise, being the nostalgic girl that I am, pink is still one of my favorite colors.

The Preize has a round toe with a synthetic sole.  The t-strap sandals have an approximately 3.75 inch heel and 1.5 inch platform. If you're vertically challenged like me, you will feel so tall in them.  I love feeling tall!  I walked around the Malvern Hill battlefield for the photo shoot (more on this Civil War battle next week).  It proved to be a challenge because the road surface was uneven in certain areas.  In some instances, I caught myself losing my balance.  Embarrassing!  I'm so glad no one was around to witness that.    
These heels have a faux patent leather upper and synthetic sole.  It might be hard to find this Fandango Pink color, but they do come in a variety of other colors.  I found mine at DSW and the style is still available.  
I recommend these sandals if you're in a girly/flirty mood.  They are so fun and can be dressed up or down.  I plan to wear them casually with jeans and a cute top this Friday. 
Just beware they are pretty high and you will feel it after some time walking in them.  So, if you have weak ankles or have trouble walking in super high heels, you may want to skip these.  Just keepin' it real!  😉
Style with a Smile!  🙂