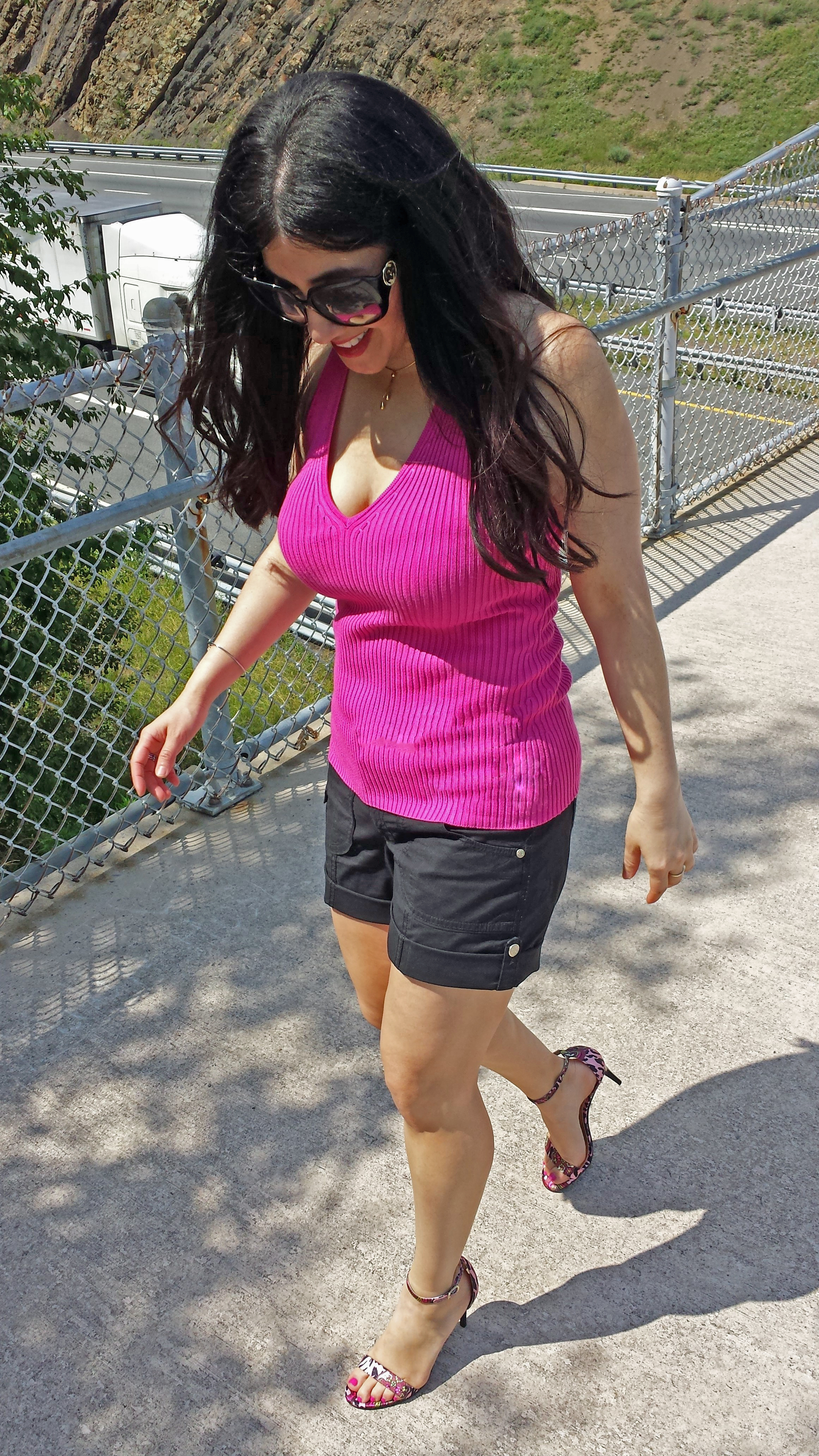 I am slow as molasses when it comes to getting ready.  Last August, during my trip to San Diego, my Forever BFF, Tammy, was so bewildered at the length of time it took me to get ready that she woke up early just to observe my morning ritual!  This time around, she woke up 30 minutes before we had to leave for our Savannah tour. 
30 minutes?!  I could never do that!  I woke up 2.5 hours before our tour and still, I never seem to have enough time.  Tammy told me, if I ever have kids, I'd be lucky to even have 30 minutes!  Really?!
We had 20 minutes to get to the tour.  Plenty of time, right?!  Well, it would have been enough time had we not been walking in the wrong direction.  We conceded we would be late and might even miss our tour.    
Then, my phone rang.  It was the tour guide!  I apologized telling him we got lost and he said he'd come to us.  Talk about Southern hospitality!  A bus pulled up and opened its doors.  We jumped in and the bus was empty.  Strange, but we took our seats.  I asked the bus driver if this was the Savannah tour and he mumbled something incomprehensible.  We stayed mum until he dropped us off at the location we were supposed to be at had we not gotten lost.  How did he know?  I had no time to ask because the tour guide called again and I had to explain the mishap to his dismay.
After our tour, we had lunch at the Moon River Brewing Company.  Being a fan of the paranormal, I looked forward to being spooked!  🙂 The haunted building was the first hotel in Savannah.  The hotel closed around the time of Sherman's March to the Sea. 
After lunch, our waiter took us to a haunted spot upstairs, but the only paranormal hint was a faint knock at the door.  Opening it, there was no one on the other side!  We took pics and left.  I was disappointed at the hoopla surrounding this building.  Perhaps it was too early in the afternoon…
We ended the day with an After-Hours Bonaventure Cemetery Tour with Shannon Scott.  He makes history come to life with his unique way of storytelling.  Scott is a Savannah treasure, articulate and engaging.  Walking through the cemetery listening to Scott's smooth sound and passionate delivery, departed Savannahians were alive once again.  The eccentric ones caught up in deadly scandals and the innocent ones who left too soon.  I can imagine them all there vying for Scott's attention, waiting for their story to be told in a way only he can tell it.  If you're ever in Savannah, be sure to book one of his tours!  It will be one of the best memories of your trip.  🙂      
Have a wonderful week.  🙂
Lizzy's Latest for this week is the Carlos by Carlos Santana Sunset dress sandals.  I will give my review of these sandals on Wednesday.  For now enjoy the pictures!  🙂