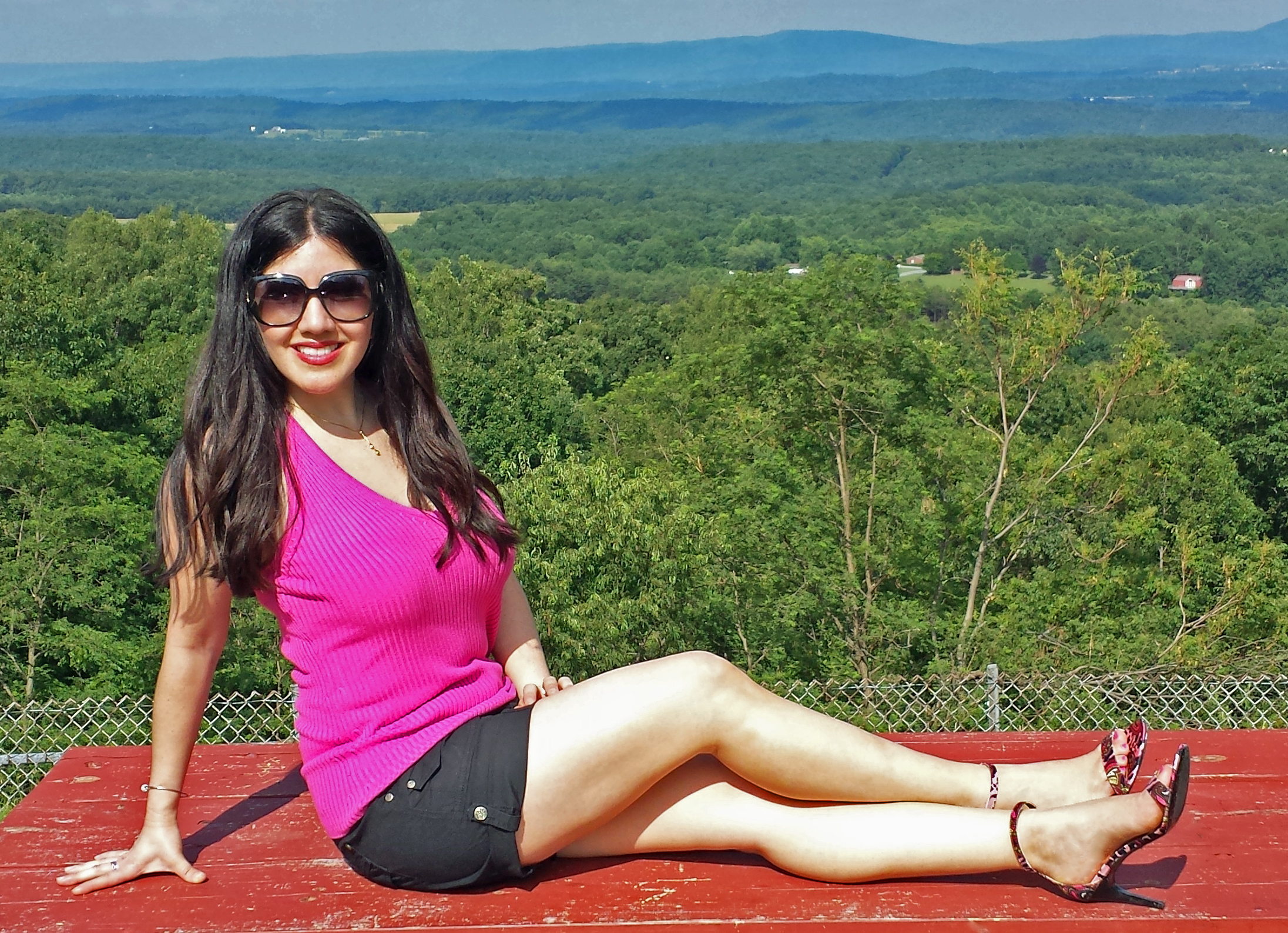 This was the second photo shoot taken at Sideling Hill Road Cut (aka The Cut) in Western Maryland.  After the photo shoot, an older woman struck up a conversation with Dad and me.  She told us her family is local to the area and that her great, great, great grandfather was part of the construction crew that blasted through the mountains.  "Great, great, great grandfather", I asked?  "Yes," said the woman, "great, great, great grandfather."  Well, he must have been one fit old man considering construction occurred in the early 1980s!  😉 
The Sunset dress sandal by Carlos Santana caught my eye because of its unique design.  It's a pink stiletto with a flower and animal print pattern.  It's quite lovely with a satin feel.  The heel height is about 3.5 inches making these heels pretty comfortable to wear.  There is only a slight pinch in the pinky toe area and it's only noticeable if I wear the heel for an extended amount of time.       
These sandals are still available too, but sizing is limited.  A quick internet search for "Carolos by Carlos Santana Sunset dress sandals" will bring up more results as well.
I recommend these sexy stilettos.  They look great with shorts and would also look fabulous with a mini-skirt.  In the Fall, style the heels with a pair of jeans and you'll be dressed to impress at the next Happy Hour.  🙂  
Style with a smile!  🙂