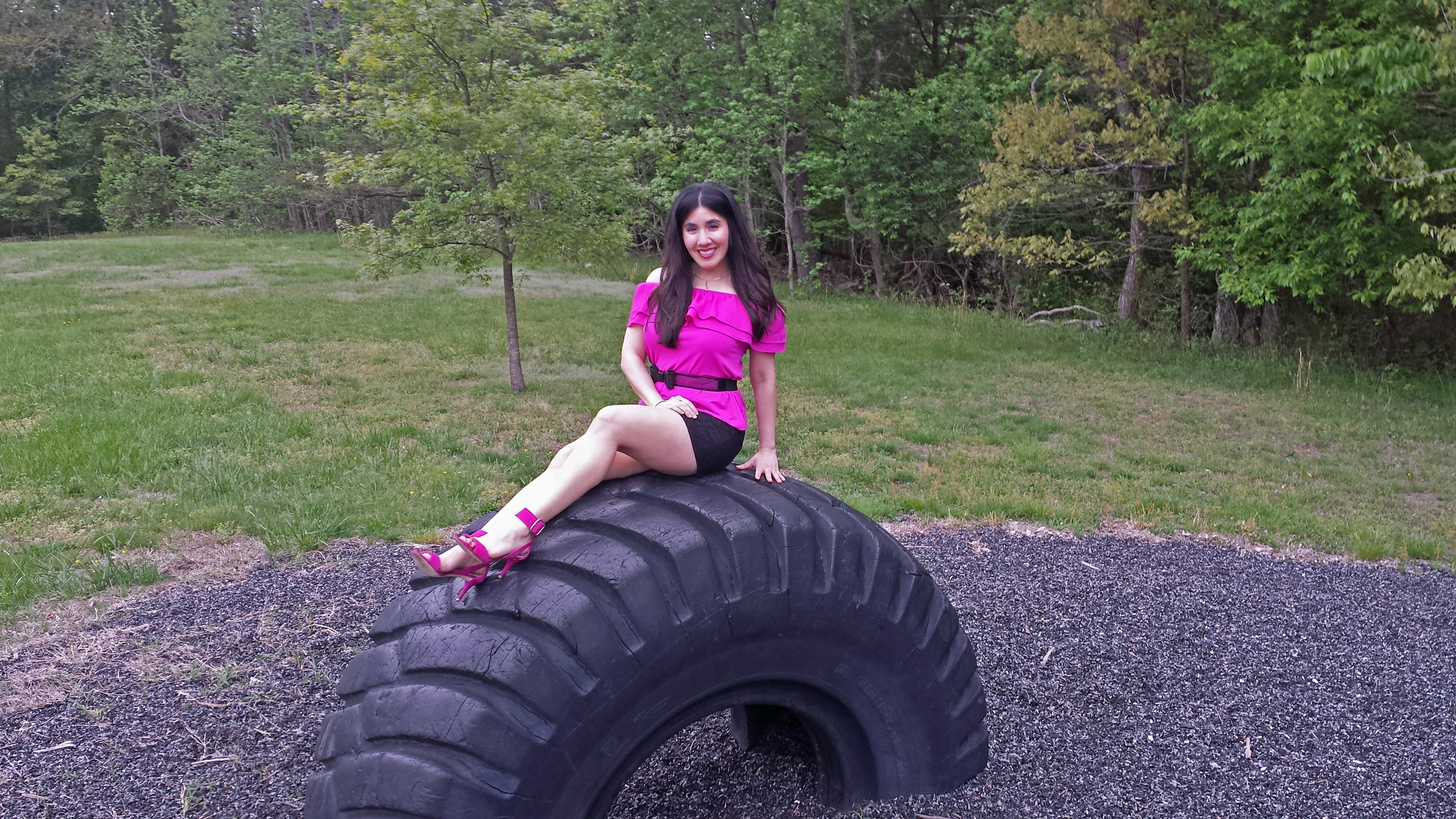 Last year I ended up with a surplus of blog pics that were never published.  The Alfani Casedy ankle-strap pumps were one of those heels.  What can I say?  Too many heels, not enough posts.  😉  
We took these shots in May of 2016 at Smallwood State Park.  If you're a regular reader of my blog, you've probably noticed I've had several photo shoots here.  I like this park because it's local, convenient, and provides a variety of scenery. 
We took pics in a few different areas and while driving around, we came across this tire park.  Growing up in San Diego, I don't recall ever playing in a tire park, so this was a curious site to see.  I insisted we check it out and take the last of our shots here.  🙂
These sandals have a low enough heel, approximately 3 inches, to climb and jump off the tires with ease.  🙂  What attracted me to these heels is the rich fuchsia color!  I love bold colors because they complement my pale skin tone.  😉
I paired the heels with textured black shorts and a vibrant off the shoulder top.  I think the top matches the heels perfectly!  It's a beautiful casual/chic look for a date with that someone special or an evening out with friends.  You could even wear the pair in the office with slacks for a pop of color.  These heels are versatile enough to create an assortment of looks.  🙂    
Have a great rest of your week!
Lizzy's Latest will feature a new pair of heels on Monday, May 19th!  I realize the post will be a week late, but my photographer (Dad) was on travel and we had a very rainy May.  In addition, I am in the middle of preparing for some summertime adventures that I will eventually share on the blog.  🙂
Style with a Smile!