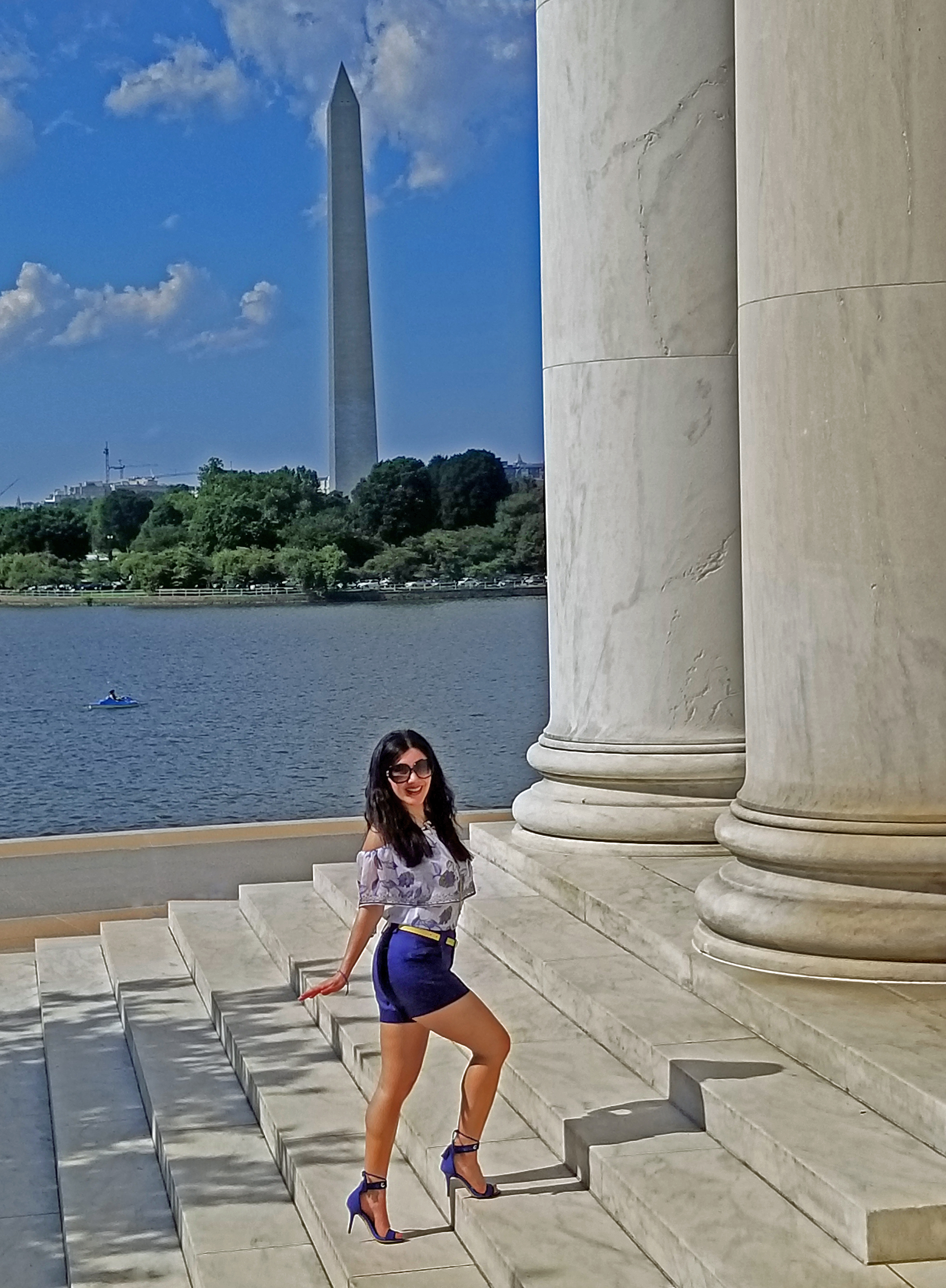 One of the earliest lessons my father taught me was to always honor your commitments.  Integrity is one of my dad's greatest virtues and it guides him in all aspects of his life.  With my dad, if he's committed to doing something, he ALWAYS follows through.  He is simply a man of his word.    
I always knew my dad was a man of honor, but it took a childhood experience to really cement this view of him in my mind.  Many moons ago, I was a huge fan of the New Kids on the Block (NKOTB).  I must confess, I still am, but I digress!  😉  I had only seen them once in concert and dreamed about seeing them again on their current tour.  I convinced my parents to allow me to go to this concert and looked forward to purchasing tickets.    
Back then, there were no online sales.  So many concert enthusiasts would form a queue at the ticket booth the night before to purchase good seats before they sold out.  I had wanted to do that, but my parents nixed that idea.  Sigh…instead, my dad volunteered to take me early in the morning to buy tickets.
Just my luck, the day before the tickets went on sale, my dad, who was in the Navy at the time, had duty.  This meant he had to be on the ship and work a 24-hour shift (ie no sleep!).  Of course, my selfish young self didn't consider that.  Instead, I was up early the next morning impatiently waiting for Dad to get home.  As the minutes passed, I became more frantic.  There were no cell phones back then, so it was a waiting game and time was besting me!  When I thought all was lost (YES…I was pretty dramatic!), I eventually locked myself in the bathroom and just cried!  Definitely not one of my best moments! 
My dad explains it best about what happened next.  When he got home, he was startled by an "unnatural shrieking."  The sound alarmed him because it didn't initially sound human!  Ha!  When my mom told him it was me, he came to the bathroom door and cajoled me out.  He apologized for getting home an hour late due traffic, but if I was ready, we could head back out to get tickets.  Instead of being grateful, I was angry, but relieved Dad was home.  And despite no sleep, my dad got back in the car and drove me almost an hour away to the venue, no complaints.
My dad kept his word and it is something I never forgot.  As an adult looking back, I realize how rotten I acted and the lack of empathy I displayed.  Yet in spite of my sense of entitlement, Dad overlooked that and kept his word.  I was very lucky to have a dad like my dad growing up.  A strong-willed, stubborn girl like me is always a challenge.  😉       
Dad's dependability has always been a marker to which I measure potential suitors.  Unfortunately, most men I meet today never measure up.  They seem to prefer arrogance over integrity and when they speak, I soon learn their words have no value.  Perhaps that is part of the reason why I am still single…because I refuse to settle.  😉
My brother, sister, and I are very lucky to have our dad and we are so grateful for his unconditional love, guidance, and steadfastness.  Happy Birthday and Happy Father's Day, Dad!  You are loved more than you will ever know!
To all the wonderful fathers who read my blog, I wish you a very Happy Father's Day as well.  Have a wonderful week.  🙂
Lizzy's Latest for this week is the White House Black Market Tassel Tie heels.  My review of these heels will post on Wednesday of next week (6/28).  For now enjoy the pictures!