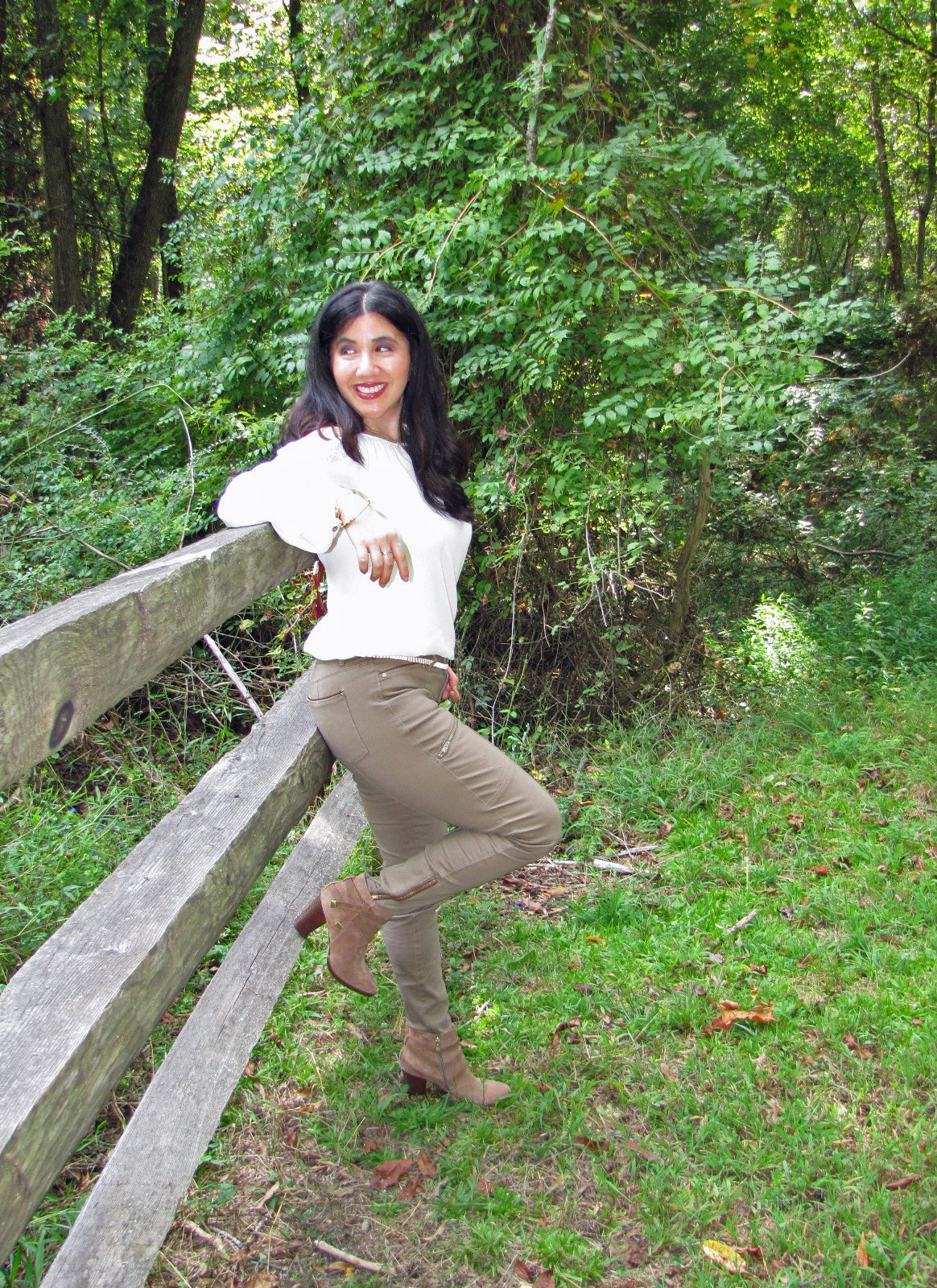 Back in early December, my dad sent me, my mom, brother, and sister separate emails with the following question:
"Who in our family is the most excited by, desirous of, jazzed over toys?"
Our response was unanimous:  MOM!
Yes, even Mom said, "Mom."  😉 
Dad then proposed the following scenario:  "Think of one toy of all the toys already out there that Mother would most want to get for Christmas.  Now consider, regardless of what Mother or you can think of, I've found something better.  Now for me to make such a boast, you have to figure I'm very confident.  Let me assure you, I am."
Ha!  Dad is normally a confident man, but that last line bordered on chutzpah!  😉  To my dad's dismay no one responded to acknowledge or challenge his assertion.  As I told him later, what more could we have said?  The declaration was made setting expectations very high.  Yet, I had no doubt Dad found the perfect gift for Mom.
The gift arrived a few weeks before Christmas.  Dad opened the box and revealed the gift to me.  He had to since I was going to wrap it.  😉  I was impressed!  Dad DID find the perfect gift for Mom and a unique one at that!  Adding to the mystery, this wasn't something currently available as Dad had to purchase it from a third party.
The weeks leading up to Christmas were torturous for Mom!  She kept asking us for hints.  She said she knew it was a toy, but WHAT toy???  Dad was enjoying the banter and with all the back and forth, he slipped up, unaware, revealing it was a doll. 
"I KNEW it!"  Mom replied.  Then she asked, "What kind of doll?" 
I gently scolded Dad and told him his over-confidence was causing him to slip up now.  No more hints!  Christmas was just around the corner. 
Christmas finally arrived and the whole family was reunited.  We asked my Godson, Andrew, and niece, Kristin, who loves toys more than them and they replied, "GRANDMA!"  It was the perfect time for Grandma to open her much anticipated gift!
Dad narrated as the suspense grew.  We were all riveted as we watched Mom open her gift.  She gently un-wrapped the package and then opened it with a box cutter.  Once open, hundreds of foam peanuts greeted her.  Unfazed, Mom scooped them up and discarded them until she reached another box wrapped in a protective foam sheet.  "It's a doll!"  Mom exclaimed.  Though what kind of doll she still did not know.   
When Mom finally pulled the gift out of the protective sheet, she was surprised!  She screamed, "WHOA!  Look at that!"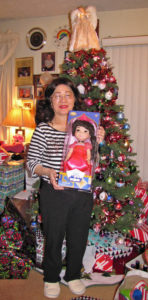 France's Can-Can doll from "It's a Small World" met my Mom's big smile with her own cheery smile.  🙂  Mom has always loved anything Disney, especially, "It's a Small World."  What is so wonderful about this doll is that she sings "It's a Small World" in English and French!
I asked Mom:  "Is this the best gift?"  Mom answered as she looked at Dad lovingly:  "Oh yeah!  I need the full collection now…"  😉
We had a lovely Christmas indeed and Dad definitely gets bragging rights!  🙂  Below are some pics from my family's Christmas:
I hope you all had a wonderful holiday and Happy New Year!  I wish all of you love and blessings in 2017!  It's going to be a great year!  Let that be your mantra!  🙂 
Have a wonderful week.  🙂
Lizzy's Latest for this week is the White House Black Market Rebel Suede Moto Boots.  With my new monthly schedule, my review of these boots will post on Wednesday of next week.  For now enjoy the pictures!  🙂