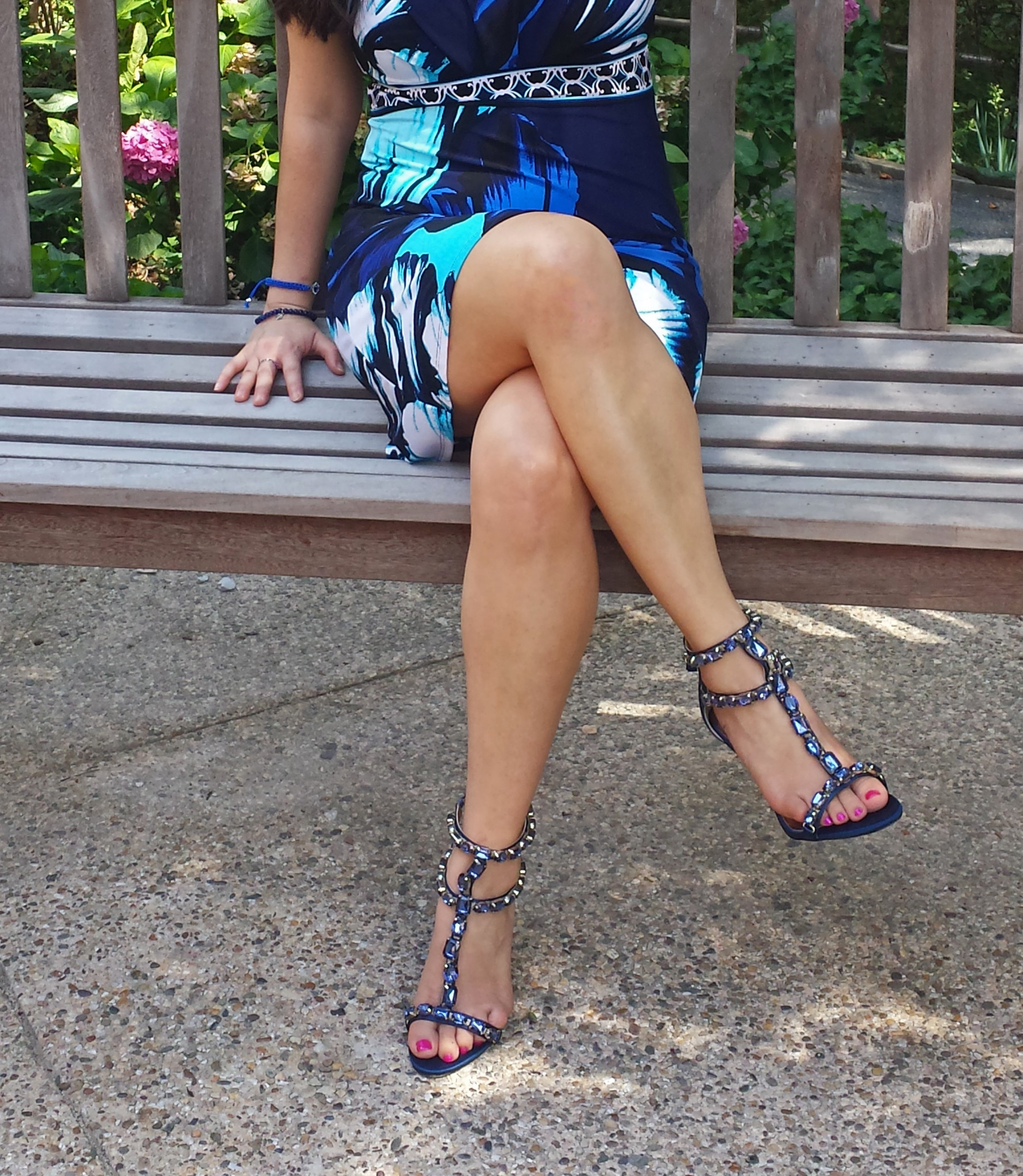 Are you like me when it comes to shopping?  Sometimes, I buy too much!  Then, I lose track of the clothes I have bought only to discover them later with tags still on them.  My initial thought in these eureka moments?  "OMGOSH, I forgot I had these!"  Or, which is typical too, "What was I thinking?!" 
Neither of the above was my response in the case of this beautiful form-fitting dress from White House Black Market (WHBM).  I purchased it last year and it has been hanging in my closet, tags still attached.  I've wanted to wear it, but never found the perfect heels until this year.
Browsing shoes online again, I stumbled upon the Nine West Fresh3 Evening Sandals.  The color (I love blue) and the violet-blue rhinestones adorning the straps caught my eye.  I immediately pictured these heels with the WHBM dress and they are a perfect pairing!      
Aside from the blog pics at the Franciscan Monastery, I also wore this outfit to a small Kindergarten reunion during my trip to San Diego.  I got a lot of compliments too.  🙂  What I really like about these heels is the comfort.  The heel is at my favorite height, approximately 3.75 inches.  I lasted a whole evening out without too much discomfort.  Though, I had to have a few intermittent sitting breaks.  😉
They are still available at Macy's and come in other colors.  If you have a Macy's coupon, use it, so you avoid paying full price. 
I recommend these heels.  They would look great for evenings out when you have to take your style up a notch from casual to dressy.   
Style with a smile!