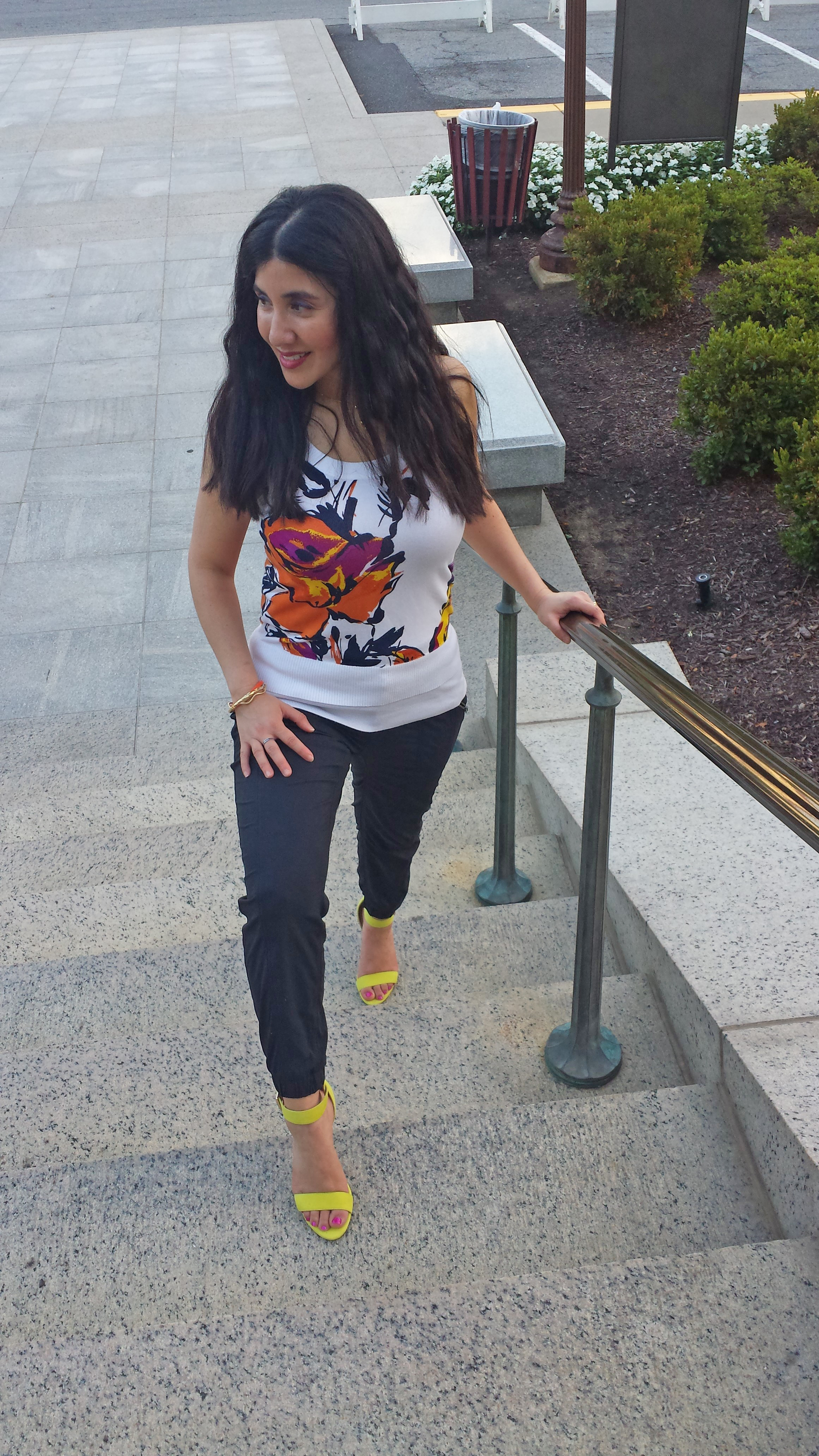 Before my San Diego trip in August, the last time I saw my best friend, Tammy, whom I've often talked about on this blog, was over ten years ago!  It's hard for me to fathom the time that has passed.  Yet, it felt like no time had passed when we were reunited at my hotel.  Finally, face to face with my BFF and she looked as beautiful as when I last saw her.  We always joke it is the Asian gene that keeps us young (yes, we are both halfies!).  We hugged and began catching up while giggling like we used to when we were teenagers. 
The first night, we met up with my good friend, Donnie, in Old Town San Diego for a ghost tour.  He recently got engaged and introduced us to his fiancé, Anthony.  I was excited to meet Anthony because I felt like I already knew him from my conversations with Donnie.  When Donnie introduced us, my first observation was his great sense of style.  I felt under-dressed next to him.  Donnie explained that Anthony wanted to dress nice for the shoe blogger.  🙂  Sweet! 
Well, consider me impressed!  Anthony is an absolute gem and he makes my Donnie so happy!  We immediately hit it off and realized we had a lot in common.  In addition to our passion for fashion, we are quite picky with food (think pallet of a 5 year old!) and we love experiencing a good scare.  When it was time to go into the Whaley House, Anthony and I entered excited about possibly experiencing something paranormal while Donnie and Tammy, a bit more skeptical, followed behind.  😉    
Our paranormal experience happened in the theater room on the second floor.  Anthony frantically whispered, "Do you see it?!"  I turn to see what he was looking at and I saw it too!  It was a white orb flying through the air!  Other people saw it too.  We watched as it zoomed right by me.  Then, it zoomed right by Anthony crashing into a woman's chest and disappearing.  I screamed, Anthony screamed, everyone screamed and hightailed out of that room!  I asked the girl if she felt anything and she said no.  If it had happened to me, I probably would have jokingly said in a man's voice, "I am Mr. Whaley…"  Haha!
It was a great night!    
Then this happened:  when I got home, I was uploading my pictures from my phone and my camera.  I had missing pictures on my camera from the Whaley House.  I thought maybe the upload failed, but I checked my camera and they were gone.  Pictures before and after were still on the camera, just nothing from the Whaley House.  Very strange and creepy!
Have a wonderful week!  🙂
Lizzy's Latest for this week is the INC International Concepts Women's Reidi Two-Piece Sandals.  I will give my review of these sandals on Wednesday.  For now, enjoy the pictures!  🙂
XoXo
Lizzy's Latest