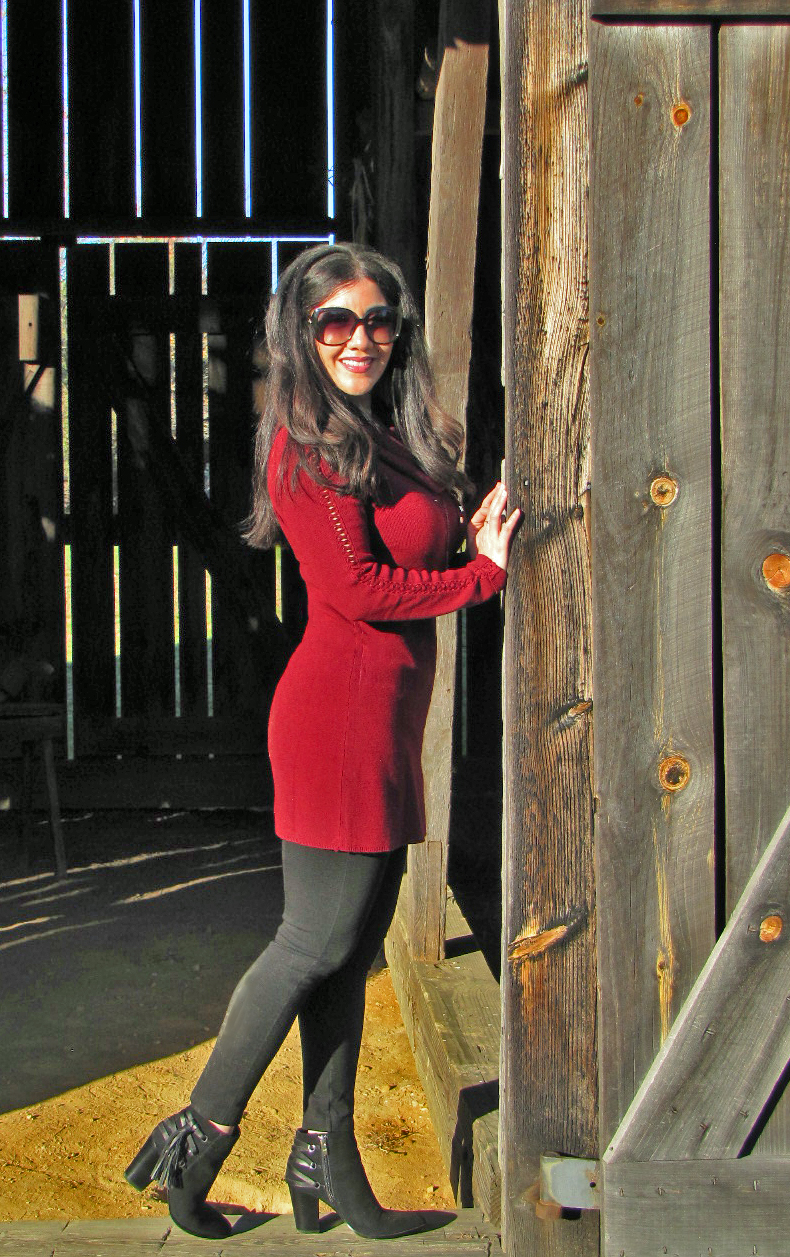 What's a Thanksgiving celebration without a little family fun?  Ever since my brother got married, we have always teased him about not cooking a turkey.  Instead he and his wife, Shannon, usually order a turkey dinner from their local grocery store.  Perish the thought…especially if you grew up in an Italian household like we did.     
Perhaps his apprehension and/or indifference to cooking a turkey stems from the first and only time he and Shannon attempted to prepare a Thanksgiving meal.  He had called my dad for help and my dad did his best to help Michael.  However, Dad realized perhaps his assistance was futile when Michael called back asking how to determine which cavity (top or bottom) to insert the stuffing.
This Thanksgiving, while talking to Michael about Christmas gift lists, I casually asked what his plans were for Thanksgiving dinner.       
Michael:  "Boston Market, yummy!"
WAIT…WHAT?!  I had to re-read the text!  I couldn't believe it.  He and his family went Thanksgiving rogue this year!  I relayed the message to my parents and sister.  The horrid look on my sister's face was priceless.  My mom's immediate reaction was sadness for her 3 grandchildren who would not be enjoying a home cooked meal for Thanksgiving.  My dad, on the other hand, couldn't believe his only son, who has the means to prepare a Thanksgiving feast, would settle for fast food on this day!  My sister added, "If Michael wanted fast food, he should have gone to KFC; at least their chicken is better!"  LOL!  It definitely made for entertaining conversation at the dinner table. 
Teasing Michael, we sent a pic of our feast with the caption:  "What a real Thanksgiving meal looks like:"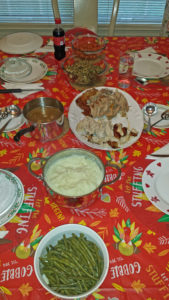 He responded with a pic of his own captioning it:  "The other white meat for Thanksgiving:"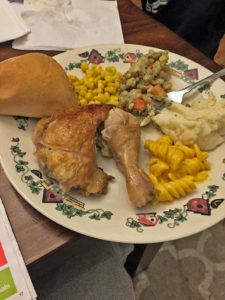 I suggested he and Shannon learn how to cook!  He replied, "Ha!  That's overrated."
To which I countered, "Ha!  I won't tell Dad you said that or our Christmas dinner will be Boston Market!" 😉
All kidding aside, whether you cooked a turkey or ordered Boston Market, I hope you all had a wonderful Thanksgiving.  Thanksgiving, to me, is a day for loved ones to gather.  I cherish these moments with laughter and nostalgia well aware it won't always be like this.  In my family we love reminiscing about past Thanksgivings and making new memories like this year.  There's no way Michael will ever live down his Boston Market Thanksgiving in my family!  😉    
My dad really out-did himself this year!  He slow cooked the turkey and it came out mouth-watering delicious!  I had 3 servings and I was stuffed (no pun intended!).  Though not so stuffed that I couldn't enjoy 2 servings of my dad's famous chocolate pudding pies (sans mont blanc)!  😉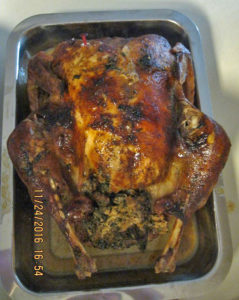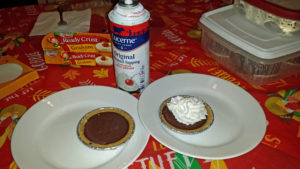 Thank goodness for Black Friday shopping to work off those calories!  An annual tradition for me and my mom, we left 4AM on Friday and shopped for about 12 hours!  My mom, the Queen of Shopping, then went out with my sister later that afternoon for another 5 to 6 hours of shopping.  I stayed home, made my famous chocolate chip cookies, and then passed out from exhaustion!    
Today happens to be my parent's 30th anniversary!  30 years ago, my dad became a father to me and my brother.  Michael and I were impressionable young kids and our dad gave us a foundation of love, faith, and discipline that has endured to today while my mom is the very heart of our family.  She is the glue that keeps us all together.  🙂  Happy anniversary, Mom and Dad!  Michael, Jeanette, and I love you both very much!     
Have a wonderful week.  🙂
Lizzy's Latest for this week is the Marc Fisher Kava Tasseled Booties.  With my new monthly schedule, my review of these boots will post on Wednesday of next week.  For now enjoy the pictures!  🙂