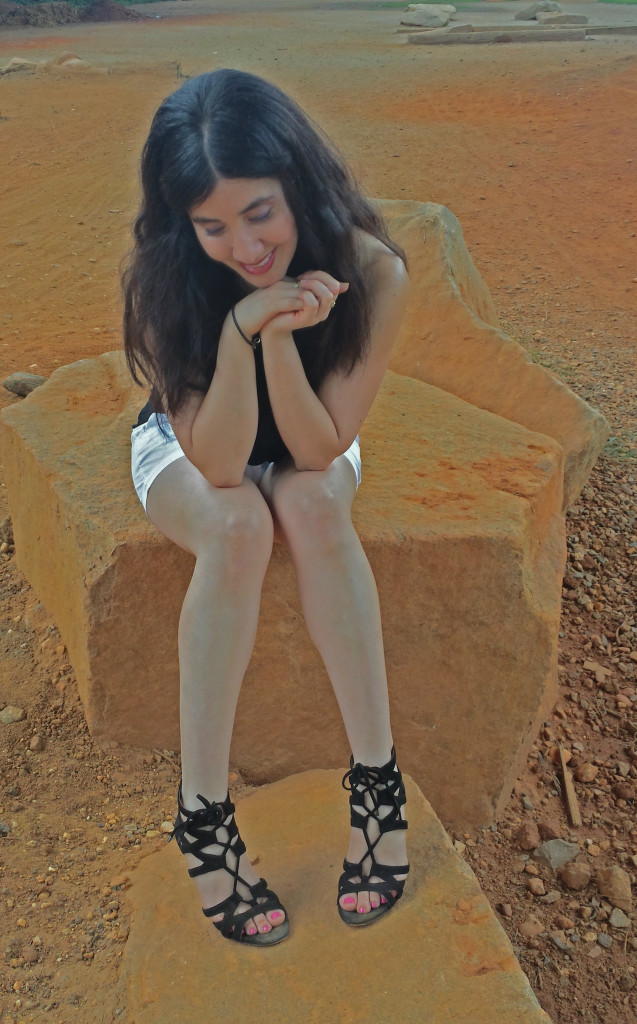 As you can imagine, one of my favorite things to do is peruse shoes online.  I actually prefer to buy online because in most instances, the shoes come directly from the warehouse.  I like the feeling of knowing my feet are the first to slip into the shoes.  The worst feeling is getting new shoes that have been tried on and stretched.  Gross.   
Sometimes, a pair comes in that doesn't feel right on my feet.  That is the case with these sandals.  For some reason when I wear them, I feel a painful discomfort on both my pinky toes.  I tried loosening the lace up straps to no avail.  So, as cute as these gladiator sandals are, I've only worn them a handful of times.
As I mentioned in my previous post, these heels were in a donation bag, but I brought them out of retirement to wear to Mass that one Saturday afternoon.  I've worn them a few more times since that day, but I don't plan on keeping them for long.    
It is a shame because I buy a lot of shoes from White House Black Market.  I find their shoes very stylish.  WHBM shoes also include a memory foam footbed making the heels ideally comfortable at almost any height.  I guess these particular heels just missed the mark.
They are perfect otherwise:  round toe with a back zip closure.  Plus the heel is comfortable at approximately 3.75 inches.  I adore the gladiator lace-up design too (the reason why I did not return them).  I purchased these a while ago, so they are no longer available, but I found something similar here.
As you can see, not every heel works out for me.  That's ok though because I'm now on the prowl for new black lace up gladiators!  🙂
Style with a smile!