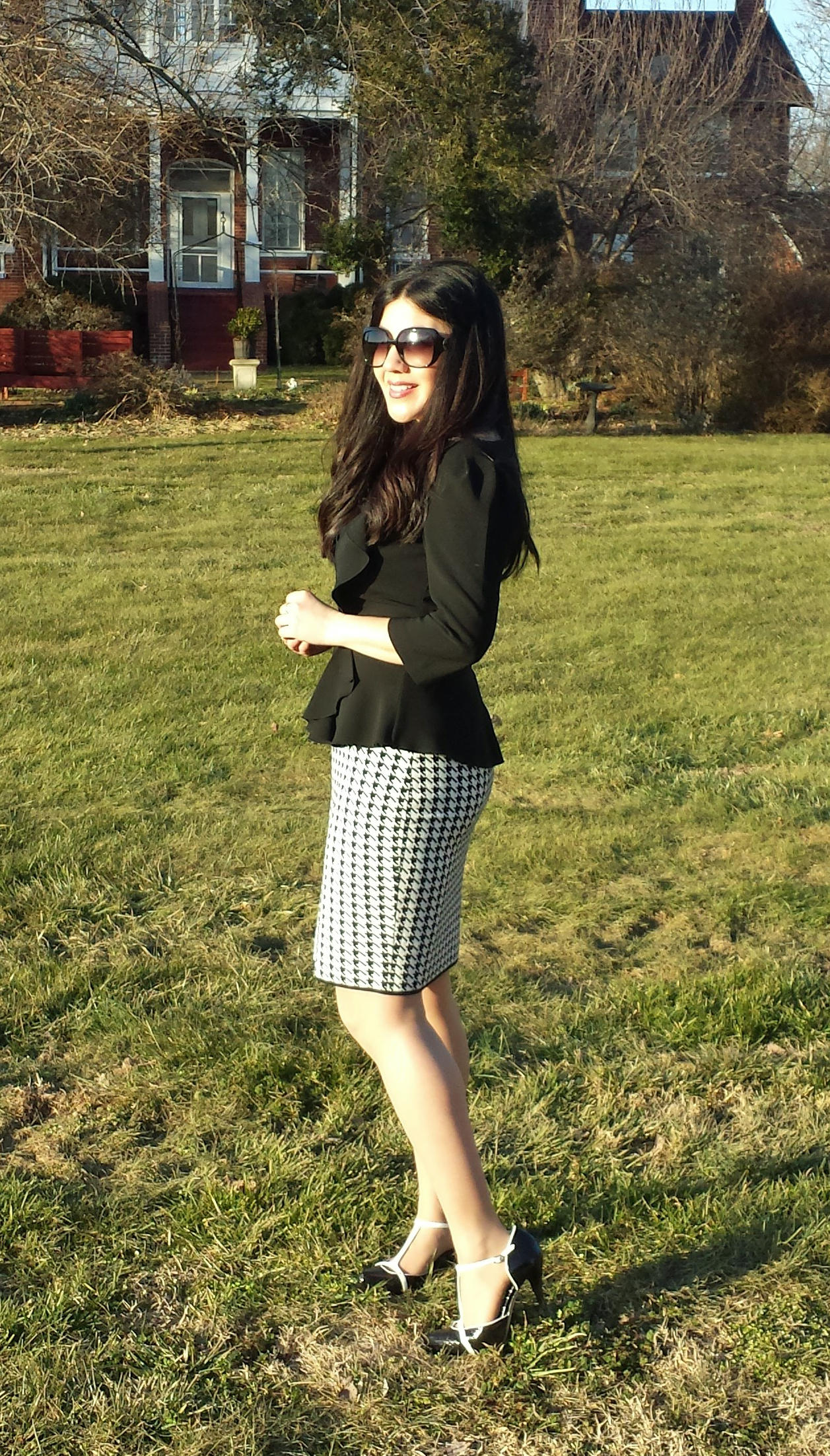 These chic heels have been part of my shoe collection for many years now.  I am so delighted to finally feature them on my blog and share them with you.  I love the white strap detailing on the shoe.  It truly adds a level of elegance to the stiletto heel, in my opinion.  It is a very unique looking pump.
Unfortunately, a little after the time of my purchase, White House Black Market sent out emails recalling the shoe for a full refund.  Apparently, some of the heels were not properly assembled and posed a potential injury risk to the wearer.  Since I had already worn the heels a handful of times with no issues, I figured my particular heels were properly manufactured.  I simply could not part with these gorgeous pumps!  Though every time I wear theses shoes, the thought of the heels collapsing does cross my mind for a minute or two, but never enough to forgo wearing them.  Yes, call me a shoe rebel!  😉
Despite, the heel height of approximately 4.00 inches, they are extremely comfortable because of the cushiony memory foam footbed.  I've worn them all day on several occasions without any significant discomfort.  The color block of black with white straps is a gorgeous contrast that adds glamour to any outfit.
I paired the heels with a houndstooth skirt for a nice play on textures.  I suggest wearing these heels with a shorter skirt because the heel height and width will elongate the legs.  They would also look great with dresses and slacks, but if you know me, I prefer showing a little leg to also show off the exquisiteness of the shoe.  🙂 
Since the heels were recalled, they are no longer available.  However, I found this cute pair while Spring shoe shopping this weekend. Though, don't ask me how many shoes I bought; I kinda went overboard…sigh!   
Style with a smile!